I found some butterscotch chips at the store. I thought they were cool so I bought them.
I also saw mini peanut butter cups too. I'll be going back for those.
I decided to make chocolate cookies with the butterscotch chips.
They turned out well. Very brownie-like and I like brownies.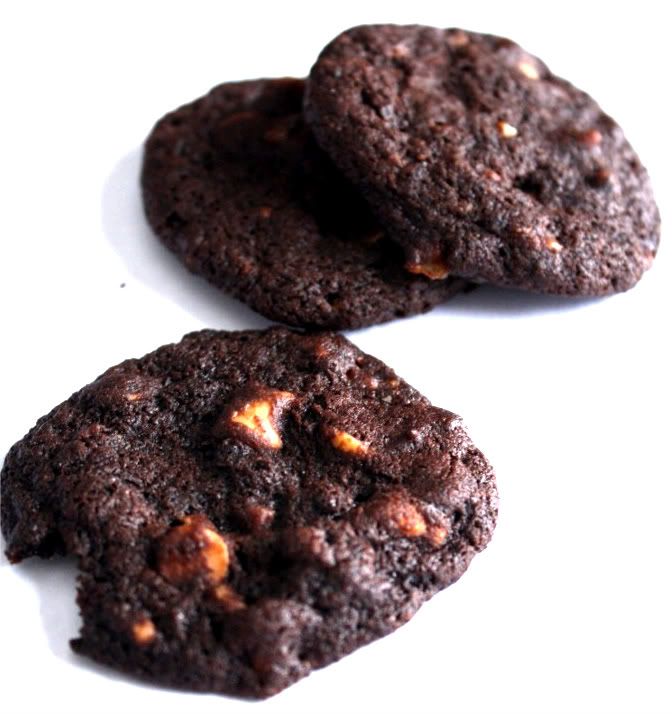 Very tasty stuff.