My favourite cookies at Tim Horton's are the Ginger Molasses Cookies
without
the extra sugar on top. There is one Tim's that makes it like that. All the other locations make the them
with
the extra sugar on top.
I'm not a fan of the grainy texture from the extra sugar. I made my own cookies so I won't have to go to that specific Tim's all the time.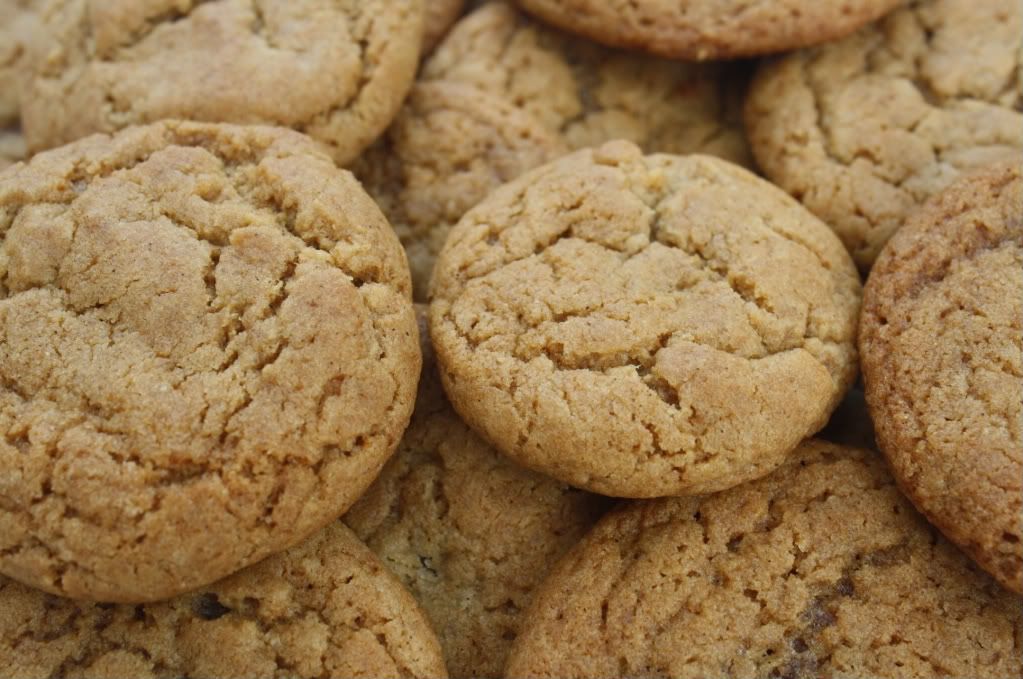 Ginger Molasses Cookies
They were all supposed to have crinkly tops (left), but not all of batches did (right).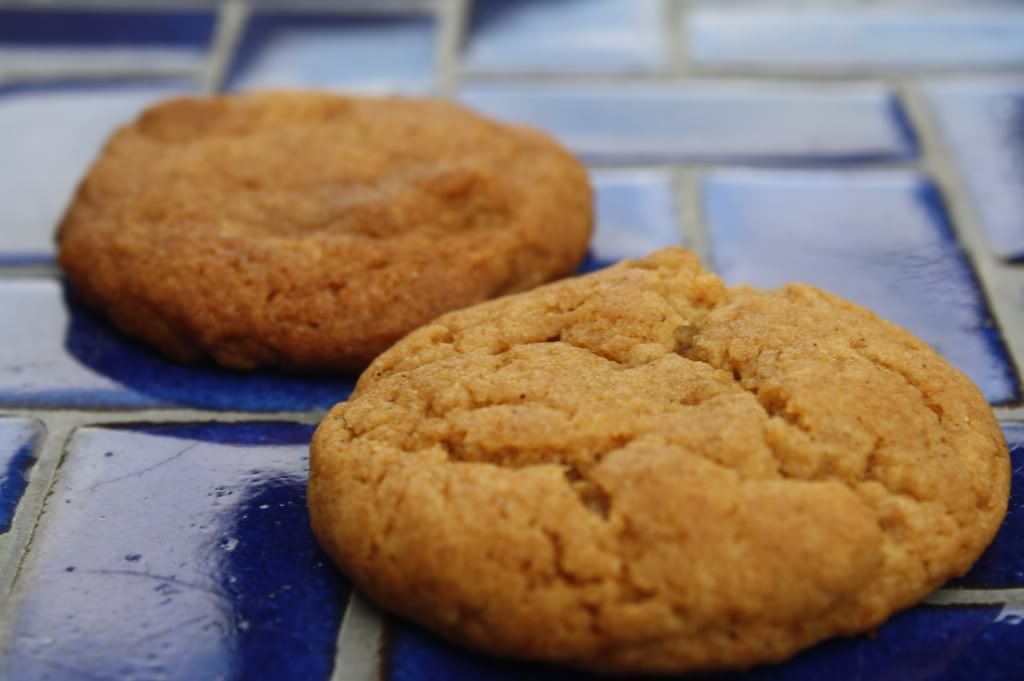 But both were good though.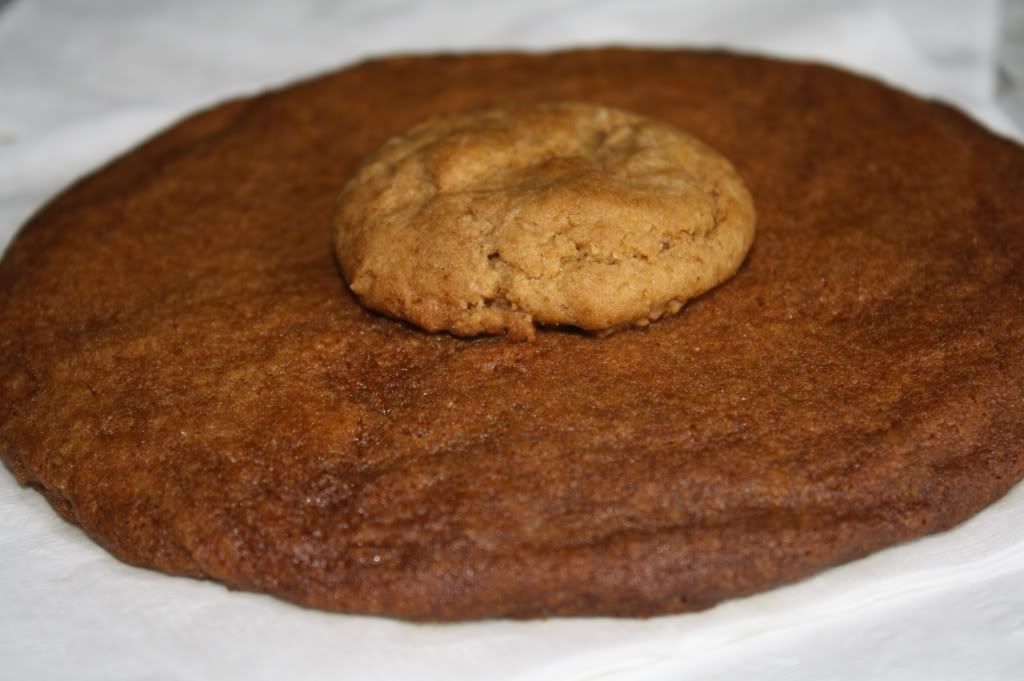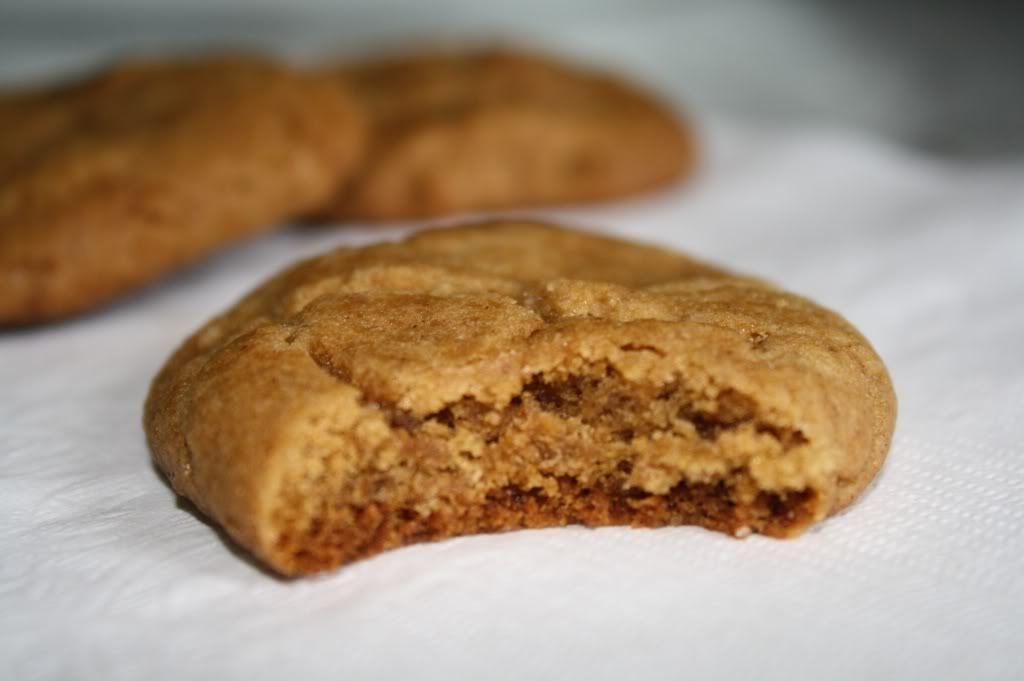 Inside peak!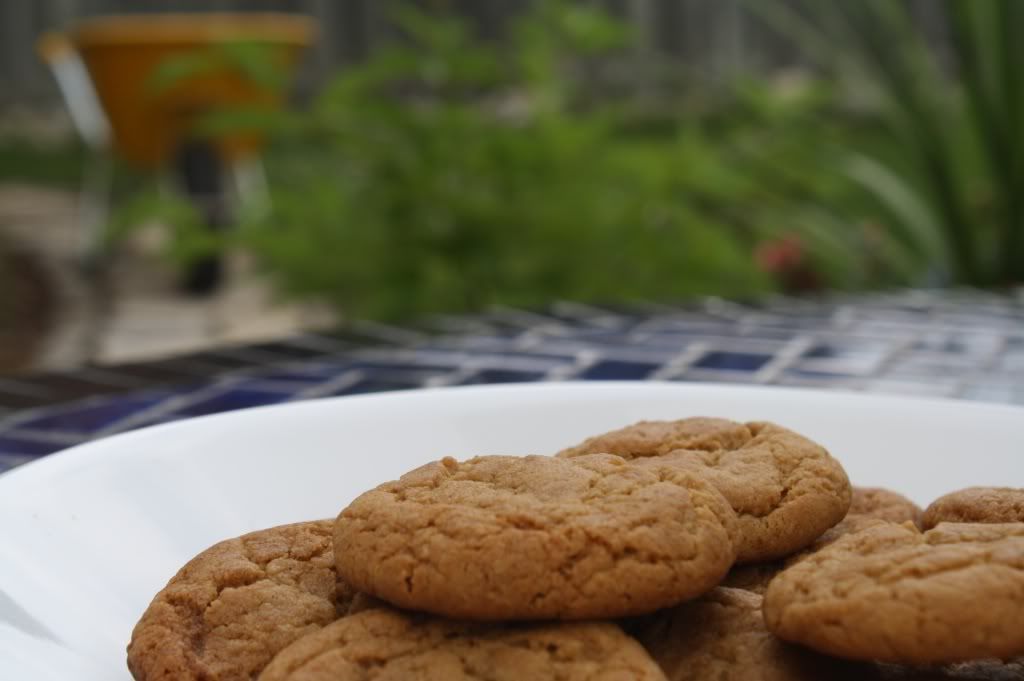 Outside peak!
The cookies were sweeter than I expected but they were still yummy! These "ginger snaps" were not very snappy and had a soft and chewy texture. They might have hardened up more if I had left them in the oven for longer than 10 minutes.
Recipe for Ginger Snaps
Printer Friendly Version
* 2 cups sifted all-purpose flour
* 1 tablespoon ground ginger
* 2 teaspoons baking soda
* 1 teaspoon ground cinnamon
* 1/2 teaspoon salt
* 3/4 cup shortening (I used butter)
* 1 cup white sugar
* 1 egg
* 1/4 cup dark molasses
* 1/3 cup cinnamon sugar (I skipped)

1. Preheat oven to 350 degrees F (175 degrees C).

2. Sift the flour, ginger, baking soda, cinnamon, and salt into a mixing bowl. Stir the mixture to blend evenly, and sift a second time into another bowl.

3. Place the shortening into a mixing bowl and beat until creamy. Gradually beat in the white sugar. Beat in the egg, and dark molasses. Sift 1/3 of the flour mixture into the shortening mixture; stir to thoroughly blend. Sift in the remaining flour mixture, and mix together until a soft dough forms. Pinch off small amounts of dough and roll into 1 inch diameter balls between your hands. Roll each ball in cinnamon sugar, and place 2 inches apart on an ungreased baking sheet.

4. Bake in preheated oven until the tops are rounded and slightly cracked, about 10 minutes. Cool cookies on a wire rack. Store in an air tight container.

Recipe from here