This is a housekeeping post.
No. I don't plan on showing you how I wash my pots and pans. Mainly because I don't... just kidding. I do. I use lots of Palmolive too.
This post is just a clean-up, catch-all, touch-on-a few-miscellaneous-things (Awards and Brownies) blog post.
Item 1: I feel I'm still new to whole blogging world but a few days ago I received The Versatile Blogger Award from the Food Blogging Team at
Just Food Snobs.
WHIPPEE! I didn't even know such things existed!!
There are some guidelines for accepting this award and they are:
-
Thank the person who gave it to you
. so... THANK YOU!
-
Tell 7 things about yourself
1. My favourite colour is pink.
2. I have a condition. I need to ingest chocolate and/or ice cream at least once a day.
3. I finished my undergrad in health science and psychology.
4. In grade 5, I collected beanie babies and listened to the SPICE girls.
5. Now I collect cake pans and cookie cutters.
6. I can fly planes.
7. My left ear is bigger than my right ear.
-
Pass the award on to 15 bloggers whom you have recently discovered and think are fantastic!
Ps these are in no particular order.
Item 2: Tiger Brownie Update.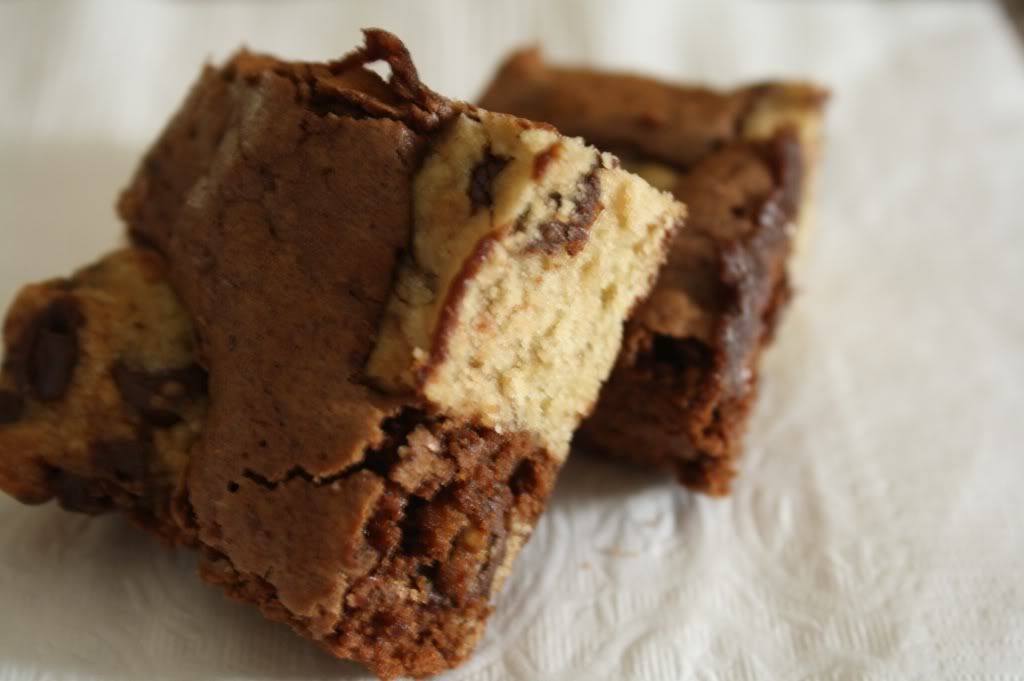 I wanted to use up the frozen cookie bar dough from
last week
. Frozen cookie dough requires a longer baking time so I have no idea why I decreased the baking time to 25 minutes (vs. 27 minutes). As a result, the Tiger Brownies were even
more
fudgey. Maybe too fudgey.
I also made some regular brownies with the left over brownie mixture (remember: Tiger Brownie = 1/2 cookie + 1/2 Brownie). They were not really regular brownies because I added in some Nescafe Hazelnut Coffee stuff. I also just shoved it into the oven and took it out ... perhaps 20 minutes later...
I forgot to look at the clock. Oops. My bad.
These Coffee Hazelnut Brownies, aka Mocha Brownies, were
really
fudgey and I actually preferred my first brownie batch from
last time
more, which were cakey and fudgey. So, next time I will....
- look at the clock,
- bake them longer
- and probably like them more.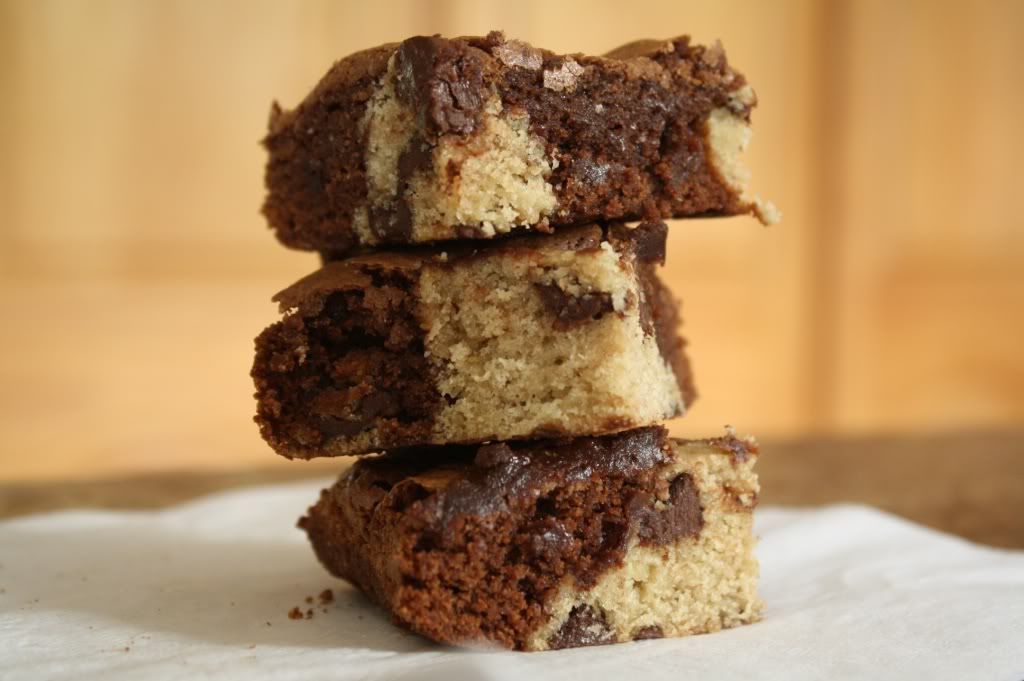 Click here for the Tiger Brownie Recipe