I thought of something really awesome to make. In reality, it didn't pan out. Well it did come out of the pan, it just didn't work out the way I thought it would.
A few days ago I wanted to find a use for the hardened
Raisin Bread
, but I didn't want to make the same old bread pudding as before.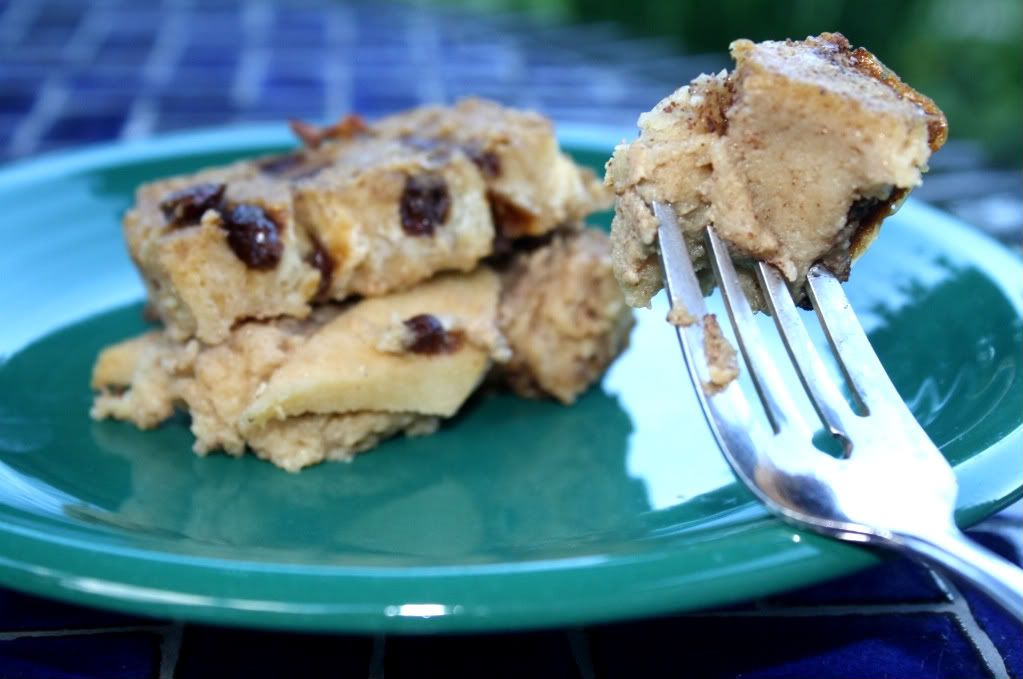 So I decided to make an Apple Bread Pudding.
I used the same
Bread Pudding Recipe
as before with the addition of one layer of apples.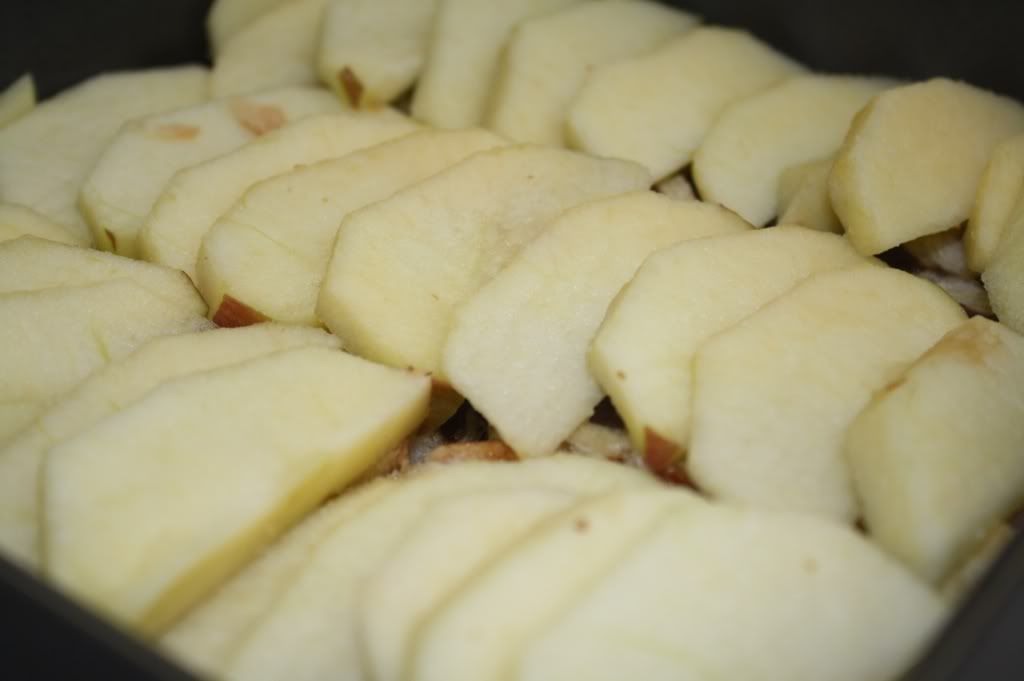 I thought the apple idea was brilliant because the fluid from the apples would just be absorbed by the bread.
In reality, it didn't work out that way. Too much liquid.


I even made a water bath using two pans and filling it with water.
This was meant to protect the eggs and keep them from scrambling.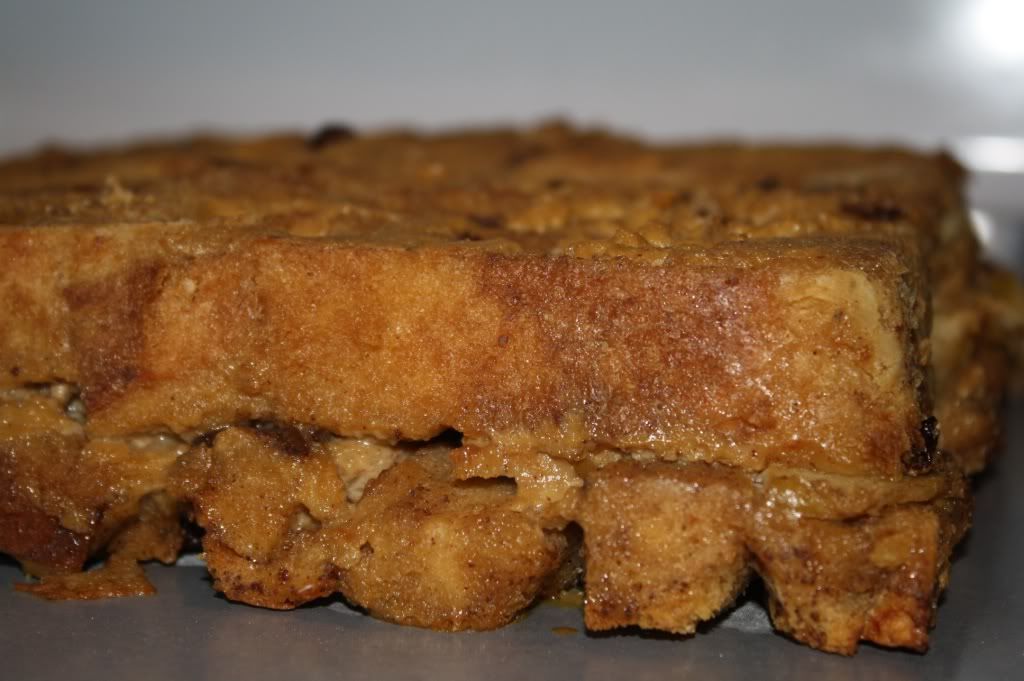 See? It came out of the pan without problems.
I flipped it upside down and put it back in the oven for a few minutes. I wanted the bottom to be toasty. I stole this idea from the Food Network. They had more success with their bread pudding.
The original (
Bread Pudding
) recipe is still good. I wouldn't recommend just adding a random apple layer without adjusting the other liquid amounts.