I love the park.
I love parties.
Naturally, I love parties in the park.
Leaf-Shaped Sugar Cookies seemed appropriate for this party.
When I made the cookies, I ran out of white sugar so I added about 1/4 cup of brown sugar (1:1 ratio) to supplement. I was warned that brown sugar can stay undissolved, which can cause the cookies to become crunchy and less sweet. I'm not sure how the recipe would have turned out if I only used brown sugar, but they were fine with the amount that I used.
After the cookies were made, I ran into some trouble with the icing. This is what I learned:
1) Royal icing drys fast.
2) Don't use dried icing. It's pooped.
3) Dried icing won't dissolve back into the liquid. I don't know why I thought the crunchy bits would soften up if I stirred hard enough.
4) Dried icing can actually clog up the piping tips. That is why it's pooped.
I wanted to make icing covered cookies, but I resorted to making personality cookies. It was better this way because the cookies were sweeter than
my first sugar cookie recipe I tried
and didn't need the extra sugar.
At the party, there were cookies with many different personalities... just like the people that came.
Some wanted war, while others wanted peace.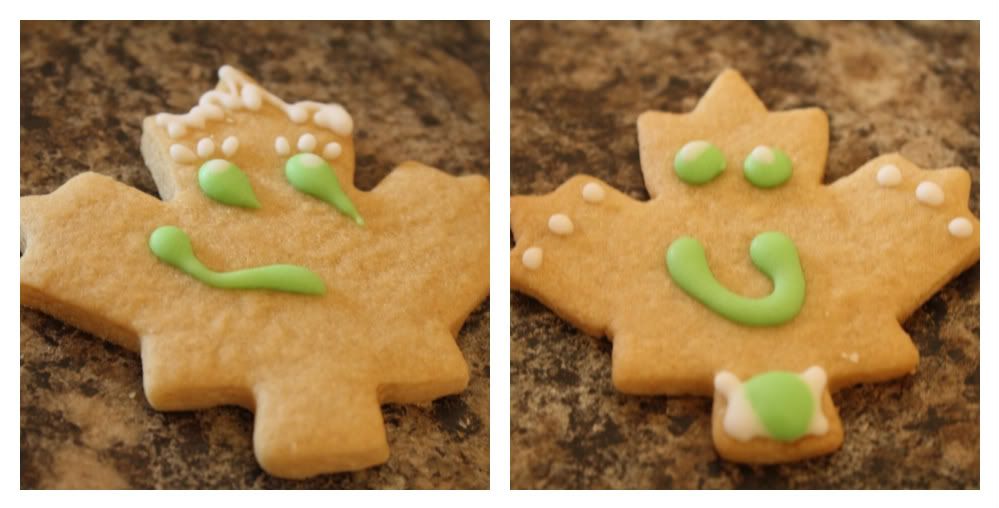 Some were girls, some were boys.
Some had bikinis, while others just wore t-shirts.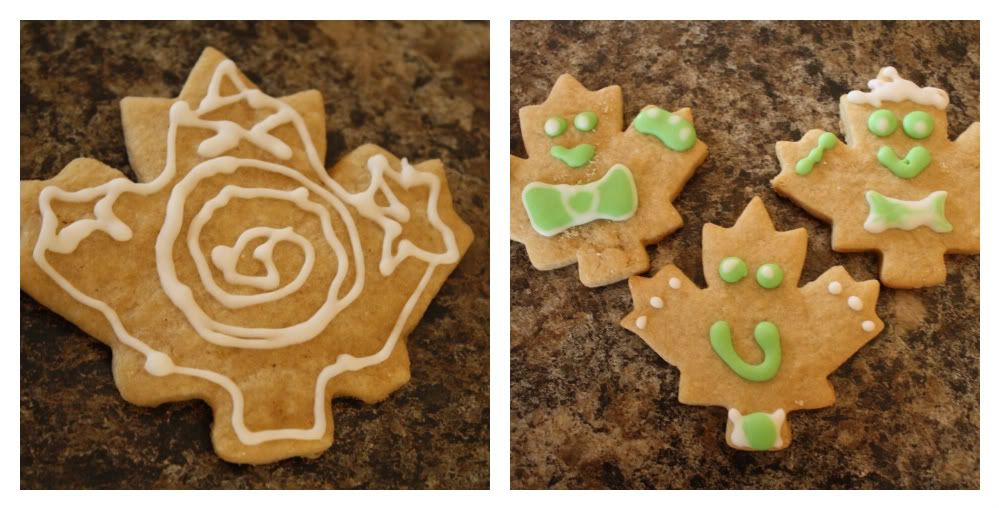 Some were mean ghosts, and some were just happy fellas.
Please note: mean ghosts were not in attendance.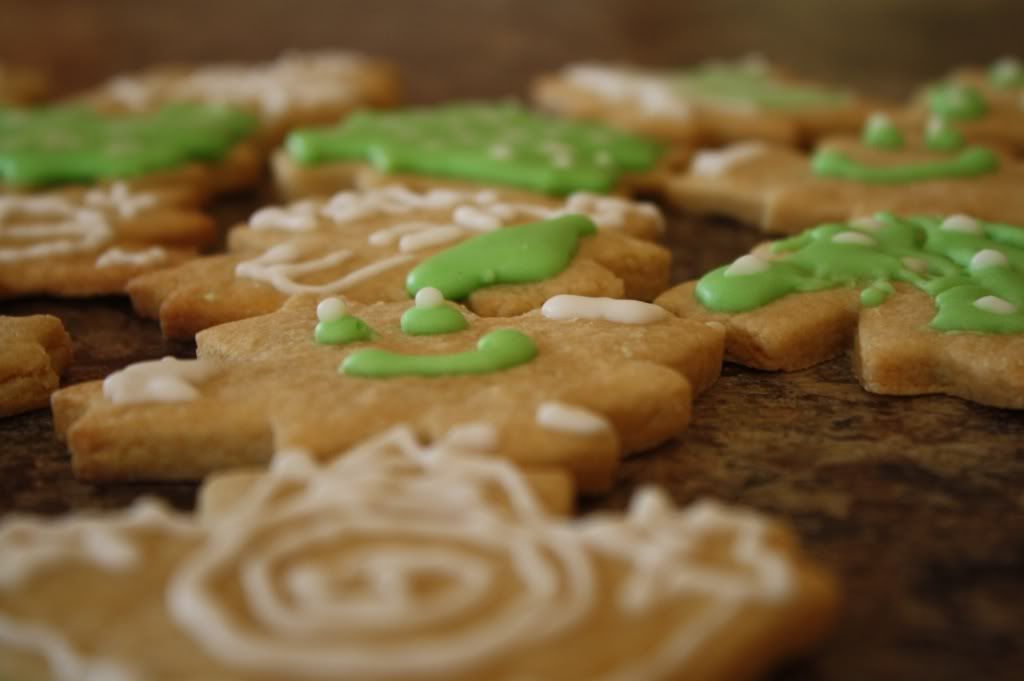 Some were eye-popping.
Others were full... of energy (aka sugar coated).
Some had interesting messages and informative instructions,
such as "I am a cookie" and "Eat me".
These were for the math nerds. We were not lacking those at the party...
and I wasn't just talking about the cookies...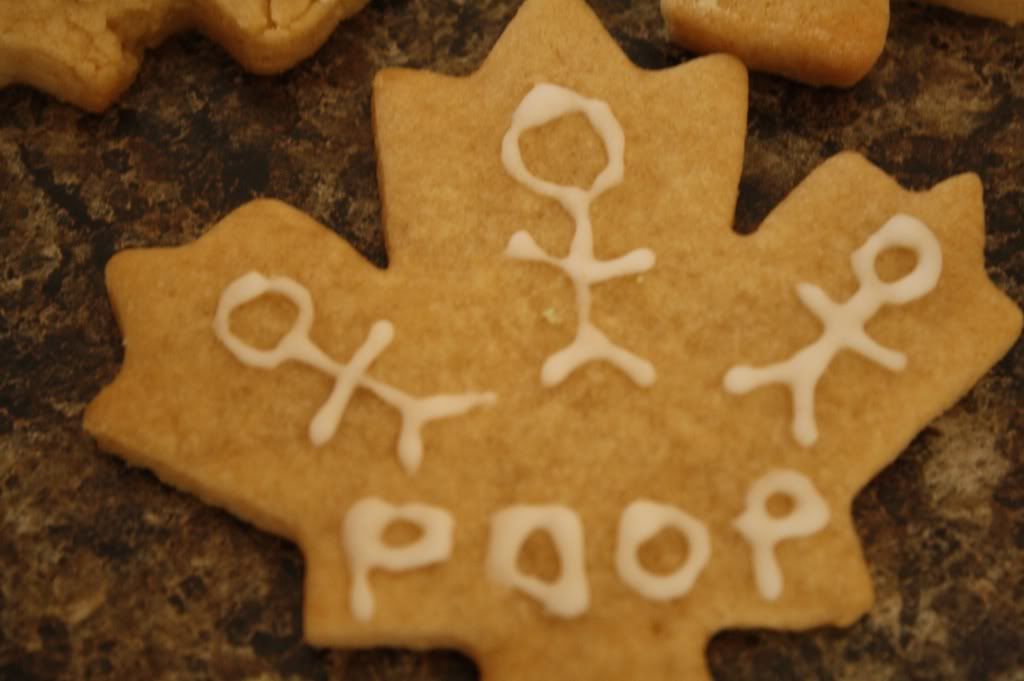 I didn't decorate this cookie, but it does have another useful message: "Poop"
I'm not sure why there were 3 people accompanying this message.
Ah, finally a cookie that makes sense!
"Party in the park".
1 3/4 cups (245 grams) all purpose flour
1/8 teaspoon salt
1/2 teaspoon baking powder
1/2 cup (113 grams) unsalted butter, room temperature
3/4 cup (150 grams) granulated white sugar
1 large egg
1 teaspoon pure vanilla extract

For Sugar Cookies: In a separate bowl whisk together the flour, salt, and baking powder. Set aside.

In the bowl of your electric mixer (or with a hand mixer), beat the butter and sugar until light and fluffy (about 3 to 4 minutes). Add the eggs and vanilla extract and beat until combined. Add the flour mixture and beat until you have a smooth dough.

Divide the dough in half and wrap each half in plastic wrap. Refrigerate for about one hour or until firm enough to roll.

Preheat oven to 350 degrees F (177 degrees C) and place rack in center of oven. Line two baking sheets with parchment paper.

Remove one half of the chilled dough from the refrigerator and, on a lightly floured surface, roll out the dough to a thickness of 1/4 inch (1 cm). (Keep turning the dough as you roll, making sure the dough does not stick to the counter.) Cut out cookies using a lightly floured tree cookie cutter and transfer cookies to the prepared baking sheet. Place the baking sheets with the unbaked cookies in the refrigerator for 10 to 15 minutes to chill the dough which prevents the cookies from spreading and losing their shape while baking.

Bake cookies for about 10 minutes (depending on size) or until they begin to brown around the edges. Remove from oven and let cookies cool on baking sheet for a few minutes before transferring to a wire rack to finish cooling. Frost with royal icing, if desired. Be sure to let the royal icing dry completely before storing. (This may take several hours.)

Frosted cookies will keep several days in an airtight container. Store between layers of parchment paper or wax paper.

Makes about 20 - 4 inch (10 cm) cookies.
Adapted from the Joy of Cooking