I've been wanting to make a Boston Cream Pie for a while so I did. Or at least I tried to.
Yes, I am aware that I made a cake, but according to
Wikipedia
, Boston Cream Pie is a cake and not a pie.
Yes, I am aware that Wikipedia is not a scholarly source, but they are just full of interesting info so I will just take my chances.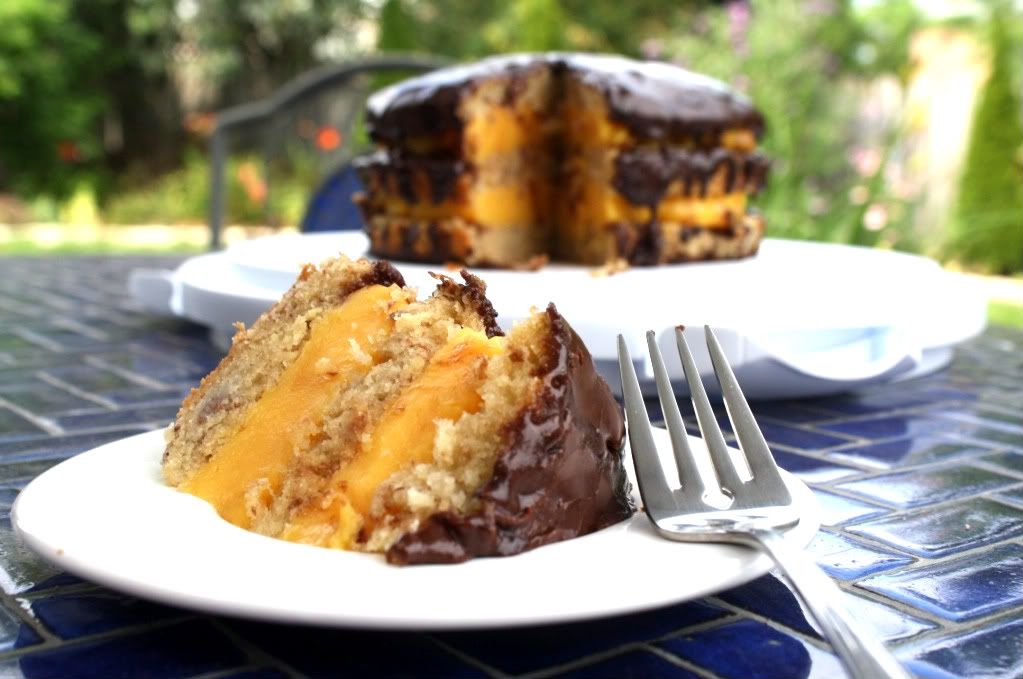 Boston Cream Pie
First, I made a cake. Not the usual sponge cake, but the
Banana Lemon Cake
recipe that I used before.
Second, I made a custard filling with
Bird's Custard powder
. I started to follow the recipe but it didn't thicken up and didn't have the bright yellow colour that I wanted.
So I added more powder... and more powder... and maybe a little more powder. Then I remembered that the milk had to boil before the custard powder would thicken up.
Then it boiled and... thickened before I could even say "Bob's your uncle".

It was that fast. No joke.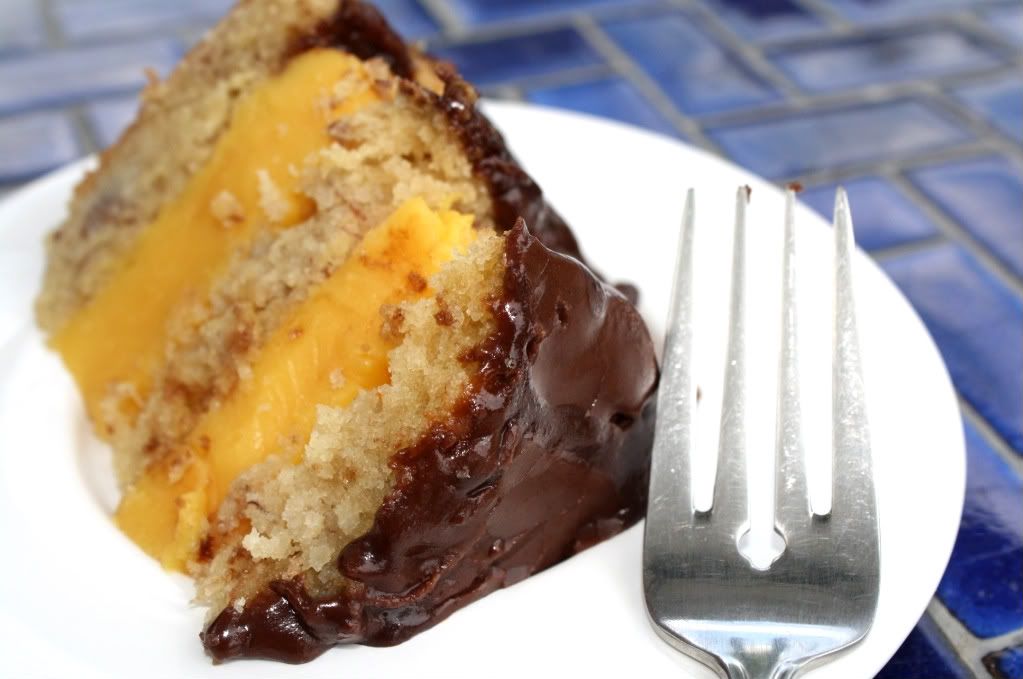 As you can see, I had two layers of the custard. I've never cut a cake into three layers until today. I liked the outcome and I will probably do it again.
I should have spread the custard toward the very edge so that the glaze would fall continuously, but I was afraid that custard would gloop over the edge.
Unnecessary worries. With all the extra powder that I added, the custard was almost as stiff as jello. I don't make custard often, so I was pretty sure that constancy was not normal.
Normal or not, the cake tasted great and the weird custard consistency went very well with the moist banana cake.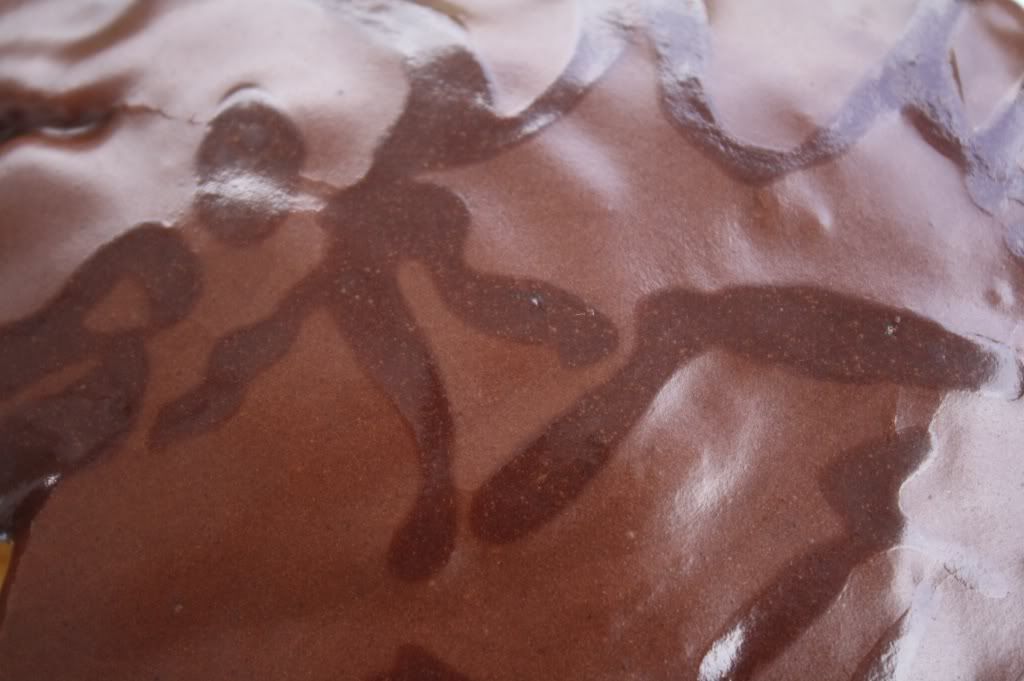 I ended up using a the glaze recipe from the
Bailey's Irish Cream Brownies
using milk instead of the Irish Cream.
Recipe for the Custard filling
4 tablespoons of Sugar
2 cups of milk
1 teaspoon of vanilla extract
Place powder, sugar and milk into a sauce pan. Stir with a whisk until mixture boils and then thicken.
Remove from heat and whisk in vanilla. Cover and cool until ready to use.