I read online that some cookies can be made with bananas in place of butter.
It sounded too good to be true.
But I tried it anyways... I made up my own recipe. So beware.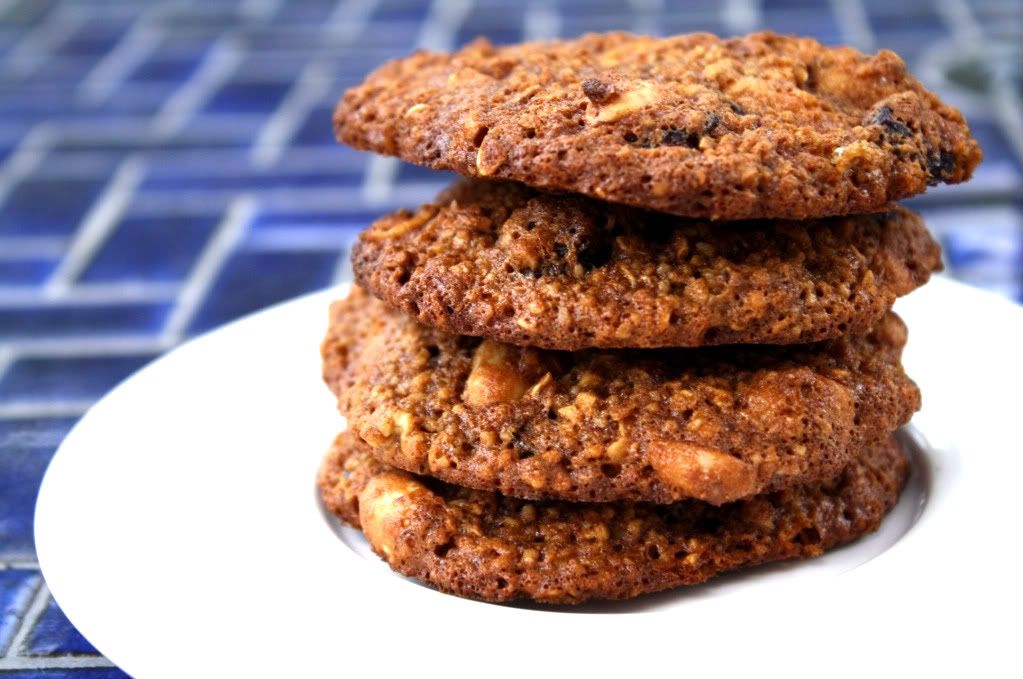 Banana-Oatmeal-Peanut-Craisin-Almond flour-No Butter Cookies
That's a mouthful. Literally.
The looked like real cookies. But they had a really soft texture. Really really soft. So soft that when you held the cookie by the edge, the rest of the cookie drooped down.
My first batch just had chocolate chips.
My second batch had peanuts and craisins.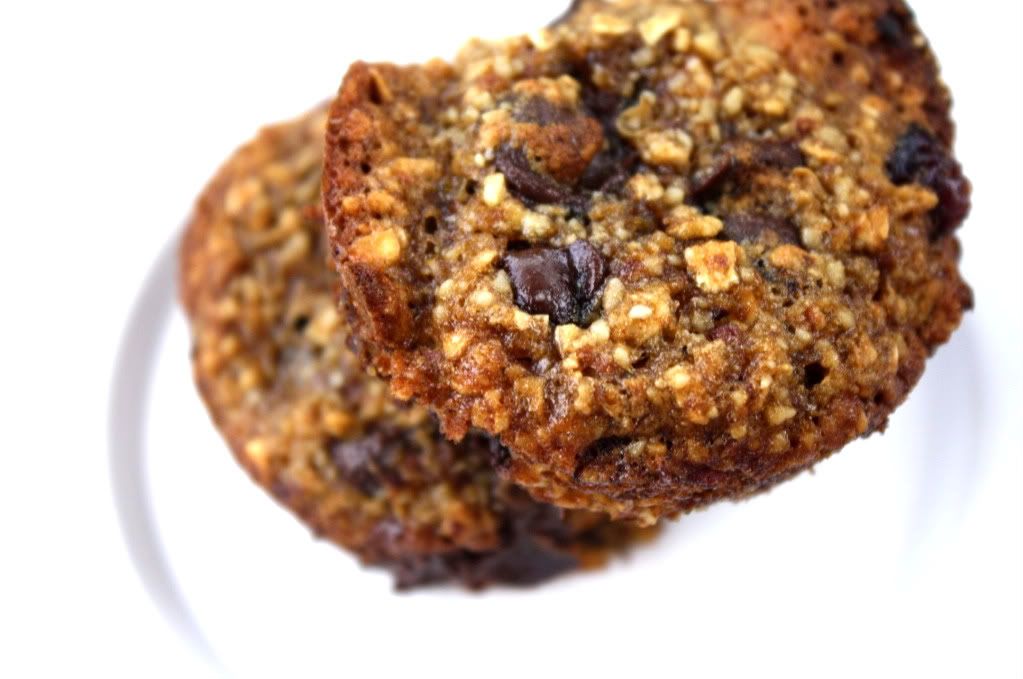 For my third batch, I used chocolate chips, craisins AND peanuts. I also put the batter in a muffin tin, so I don't know if I can call it my third batch because they were technically muffins.
If I made this recipe again I would use regular flour, instead of almond flour. I might even use white sugar, instead of brown sugar.
Oh and....
I made Foodbuzz's Top 9 (August 19, 2010) !!
Recipe for the No-butter Oatmeal Cookies
Printer Friendly Version
1 mashed banana
1 cup brown sugar
1 egg
1 tsp almond extract
1 cup of almond flour
1/4 cup flour
1 cup oatmeal
1/2 tsp salt
1 tsp baking soda
1.5 cups extra bits (ie craisins, raisins, chocolate chips etc)
Blend the banana and sugar together. Add the egg and then almond extract.
In a separate bowl combine almond flour, flour, oatmeal, salt, baking soda.
Mix together.
Add the extra bits and mix.
Bake in 400 degree oven until golden.
Maybe 10 minutes or so.