I wanted to bake to cookies, but the oven is still broken.
Luckily, I had a toaster oven so I decided to put it to use.
Before I tinkered with the little baby oven, I was inspired by
Waffleizer
to make cookies with the waffle machine.
Waffled Chocolate Chip and Toffee Cookies
My attempt at making waffle cookies wasn't very successful.
I left them in the waffle machine for 7 minutes and it was way too long. I knew that normal cookies usually bake for 10-12 minutes and cookies that are directly touching the heat element would cook faster, so I thought 7 minutes was a perfect comprise.
The cookies turned out way too hard.
On my last cookie, I only cooked it for only 2.5 minutes and it turned out alright.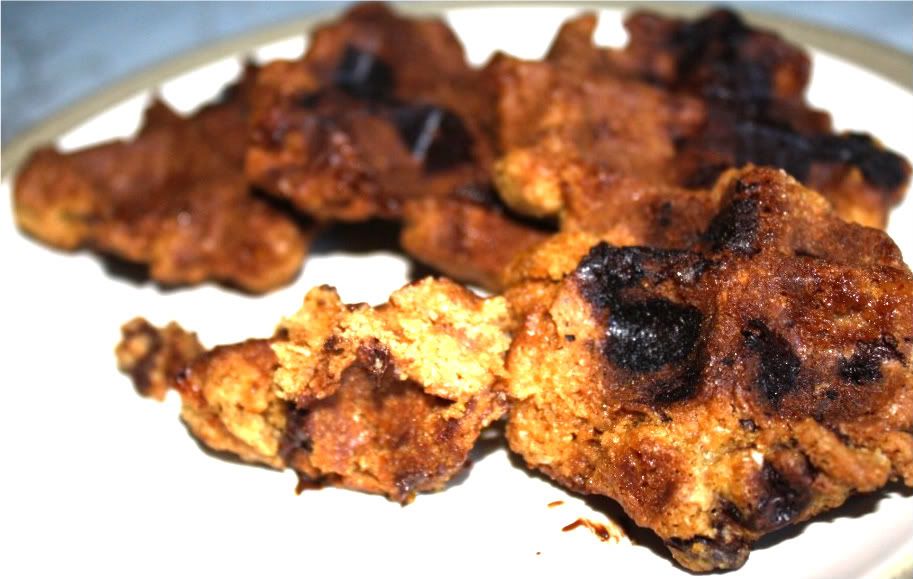 Garbage.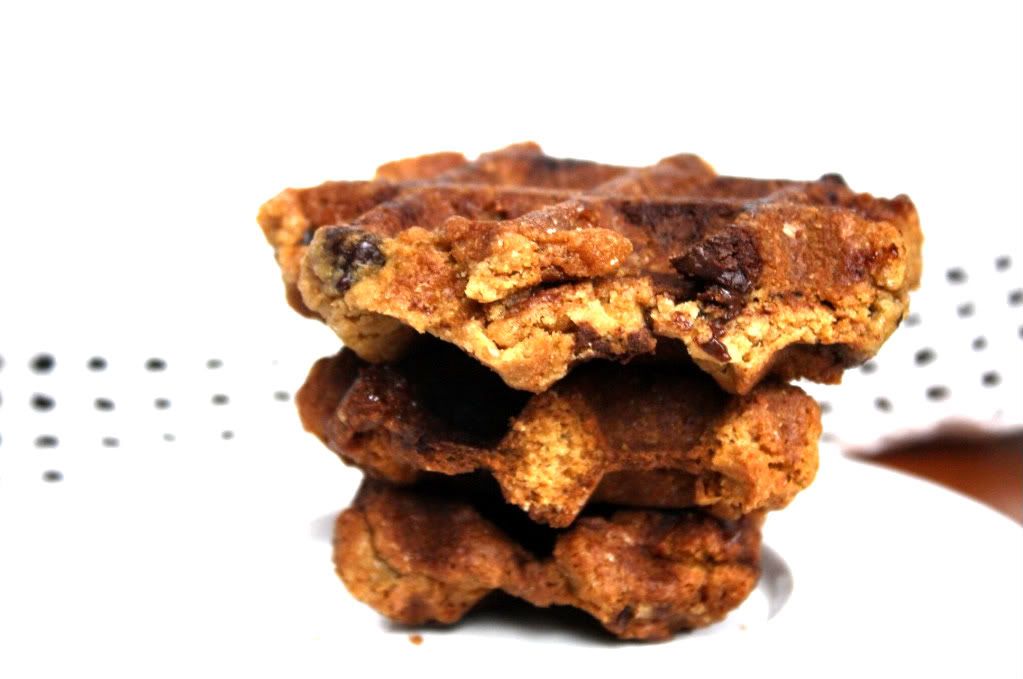 Even though they were inedible, they did stack up nicely.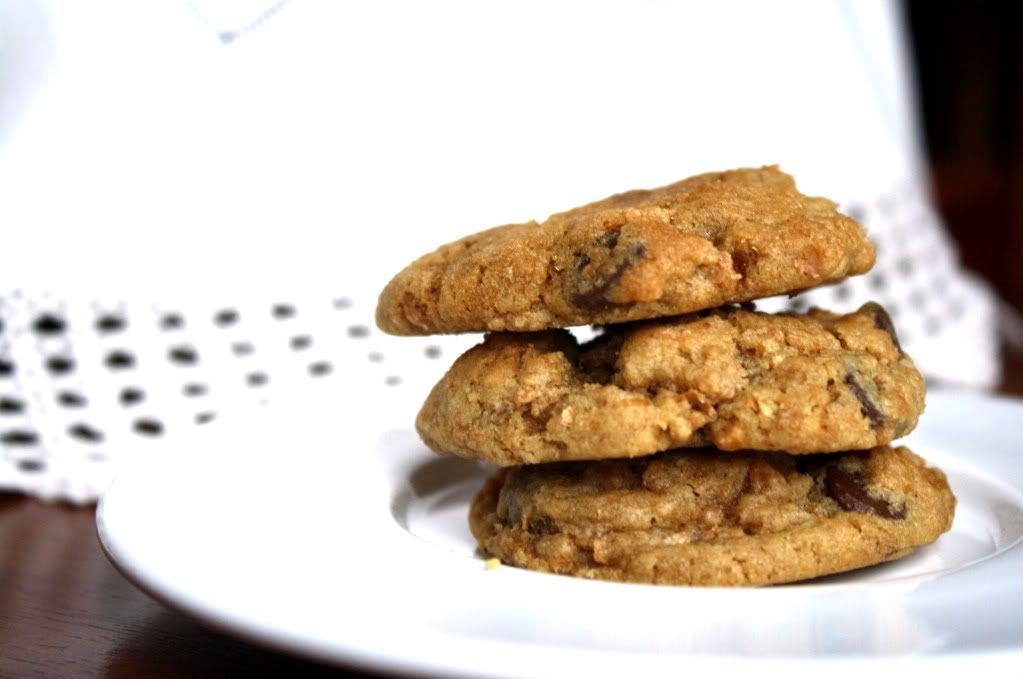 For the rest of the cookie batter, I used the toaster oven.
I made some normal cookies.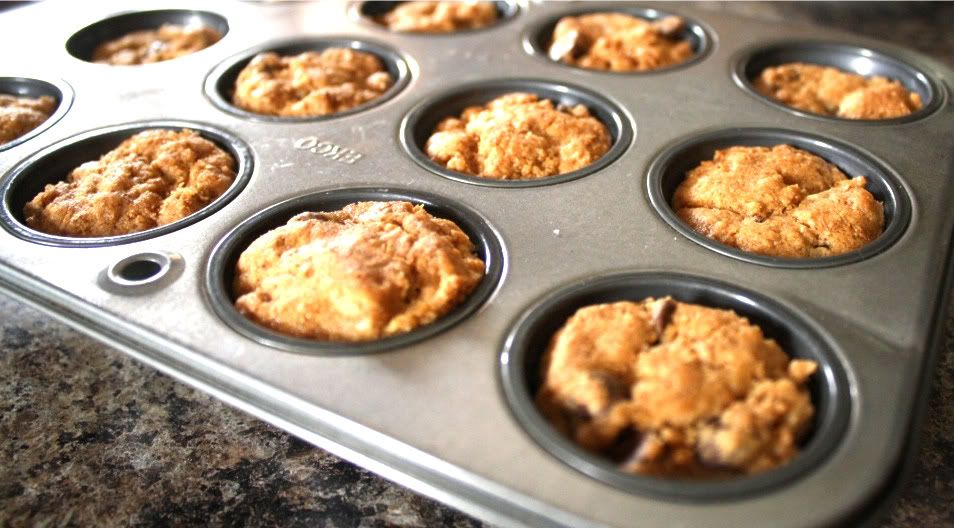 I also made some Two-Bite Cookies.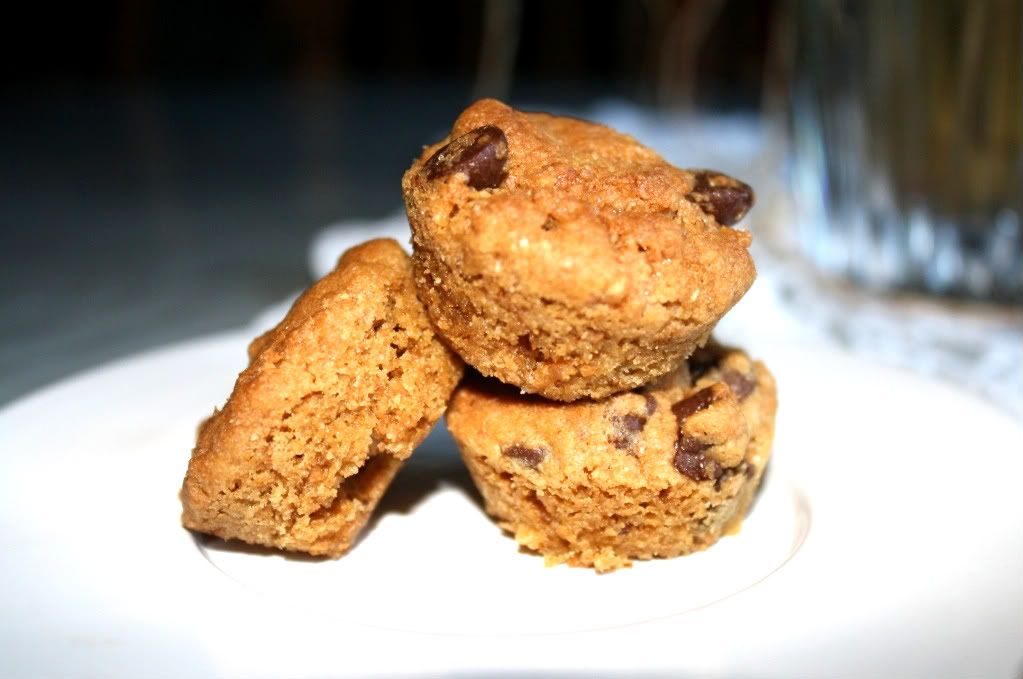 They turned out great.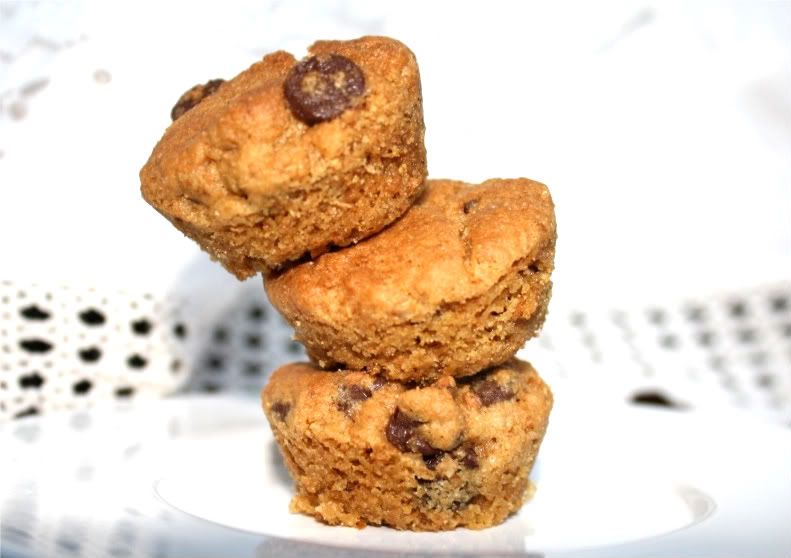 And they also stacked up pretty well.
Recipe for the Original Chipits Cookies
Printer Friendly Version
1. Cream together 1 cup softened butter, 1 cup packed brown sugar and 1/2 cup granulated sugar. Beat in 2 eggs and 1-1/2 tsp vanilla.
2. Combine 2 cups all-purpose flour, 1 tsp baking soda and 1/2 tsp salt. Gradually blend into creamed mixture.
3. Stir in 2 cups chocolate chips and 1 cup chopped nuts (optional).
4. Drop dough by tablespoonfuls onto ungreased cookie sheet. Bake at 375 degrees F for 10-12 minutes. Makes about 4 dozen cookies.
Changes I made to the recipe:
- I used All Purpose Flour with Wheat Bran
- I only made 1/2 the recipe
- I used 1/2 cup of chocolate chips and 1/2 cup of toffee bits