Want a quick snack?
Eat some bark.
Not tree bark, but chocolate bark!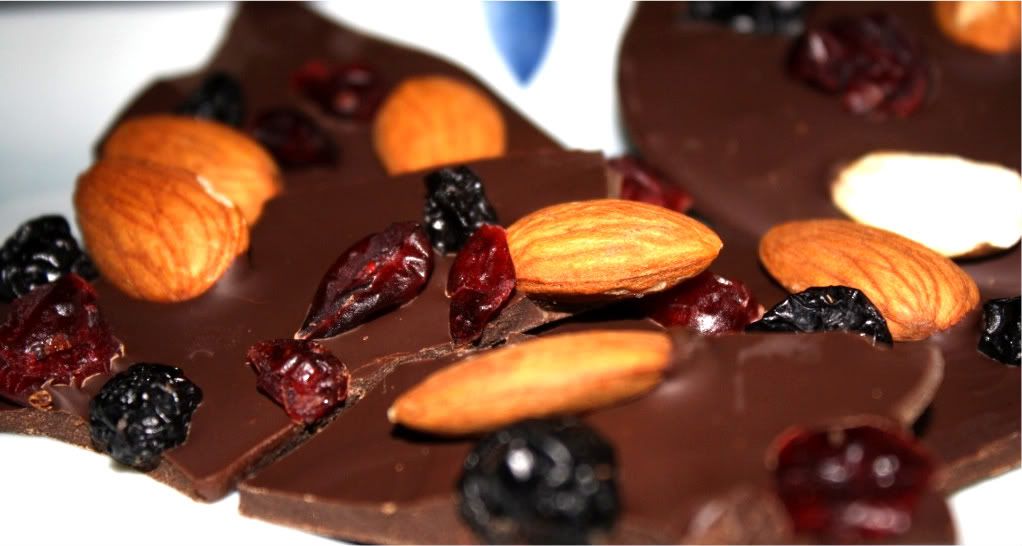 Chocolate bark!
It's easy to make and fun to eat.

Melt some chocolate, add in whatever you want.

If you use semi-sweet, you might have to add in some sugar.

When your done, shove it in the fridge, then break it apart when its a solid piece.