A while ago, I helped out at an event.
There was a show to watch and then there was food to eat.
Lots of different stuff donated by local restaurants.
It was pretty awesome.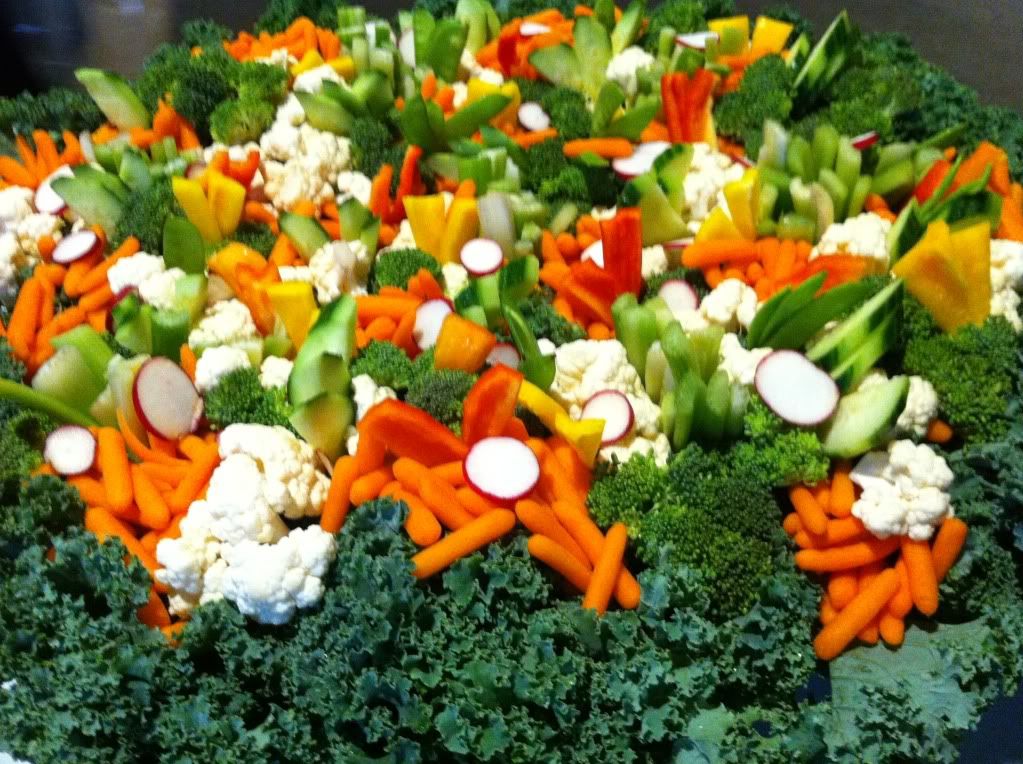 There was this giant veggie bouquet.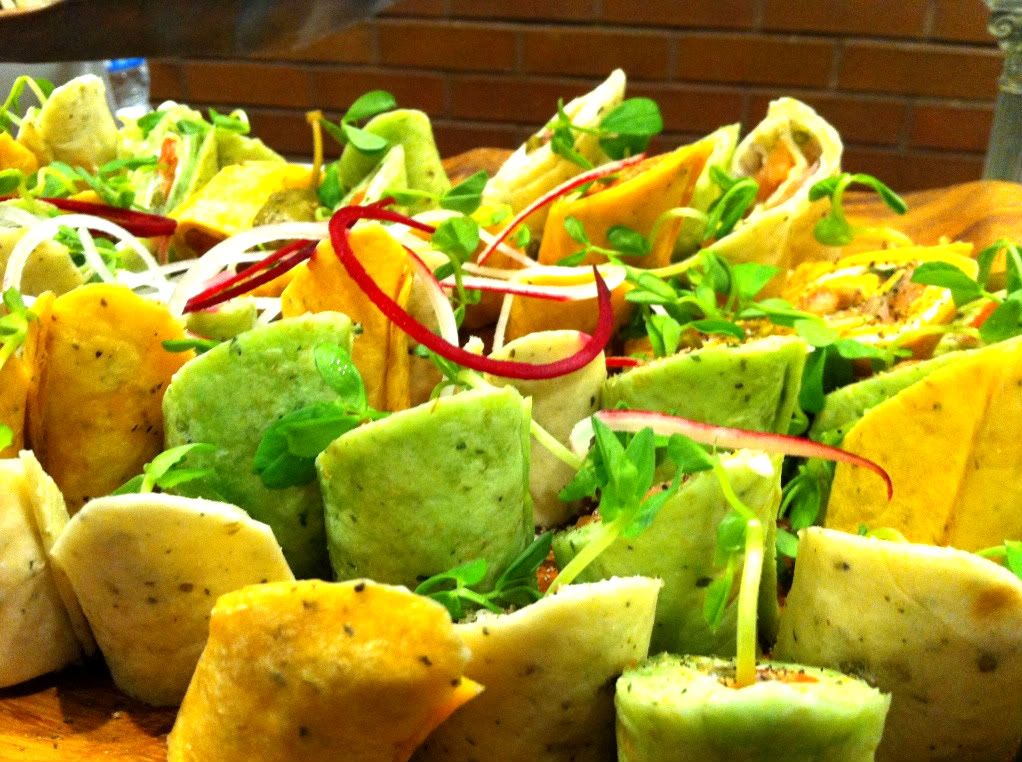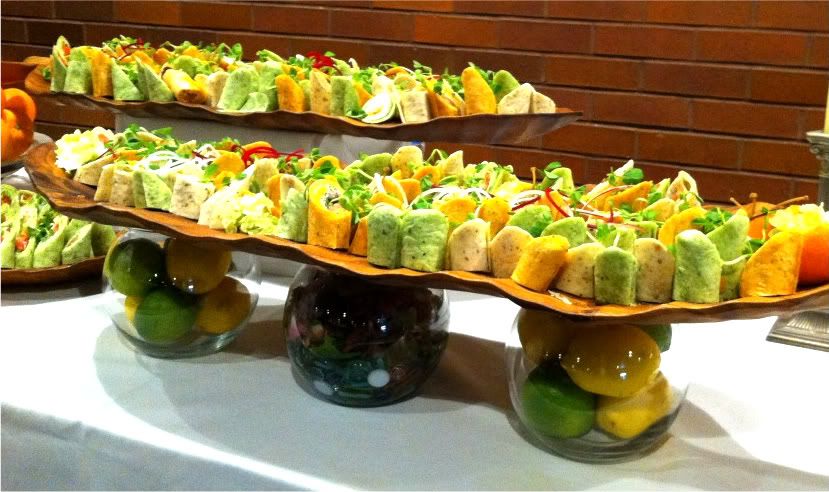 Cute display, right?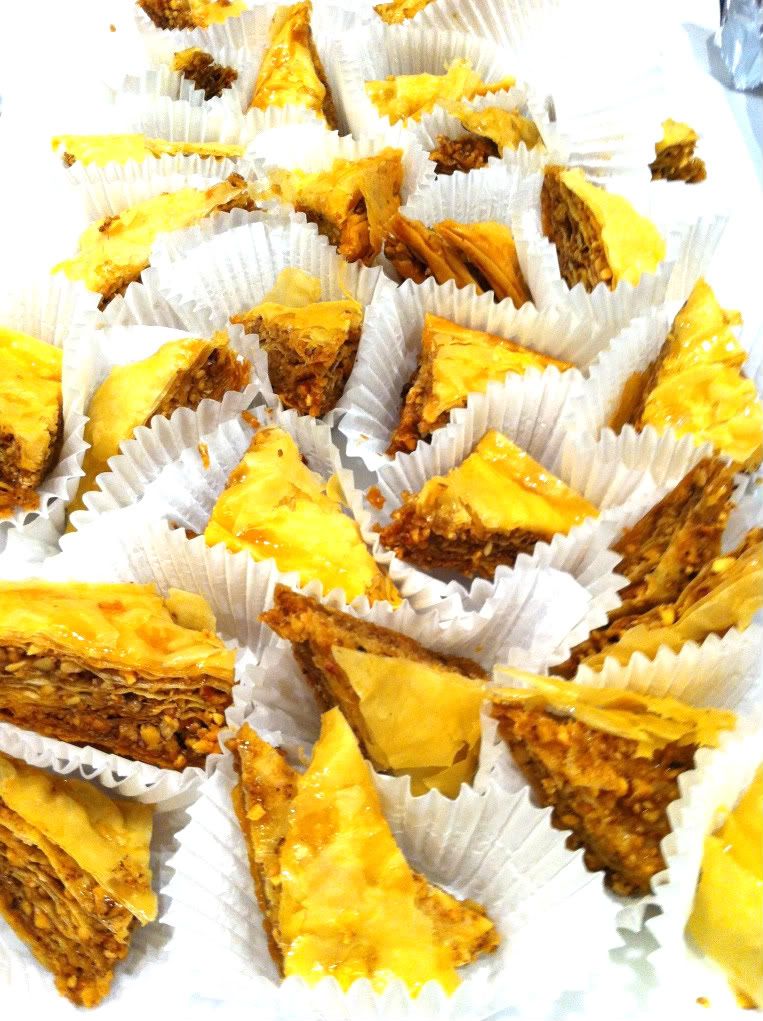 Baklava from Mythic Grill.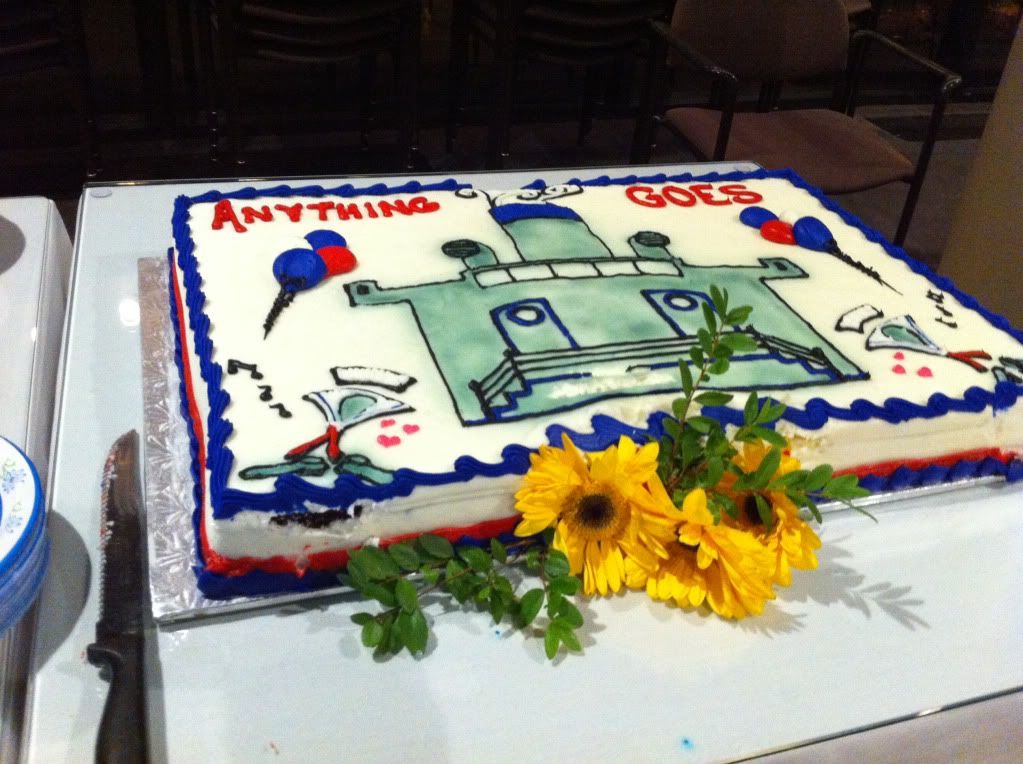 Cake!!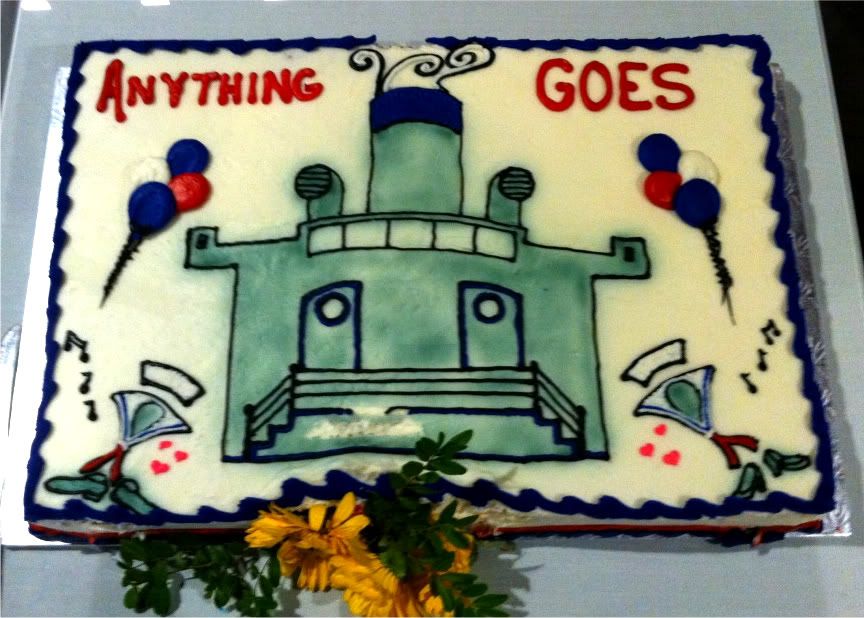 ...another shot at the cake
This is not a Checkers board.
It's actually part of a wide selection of desserts.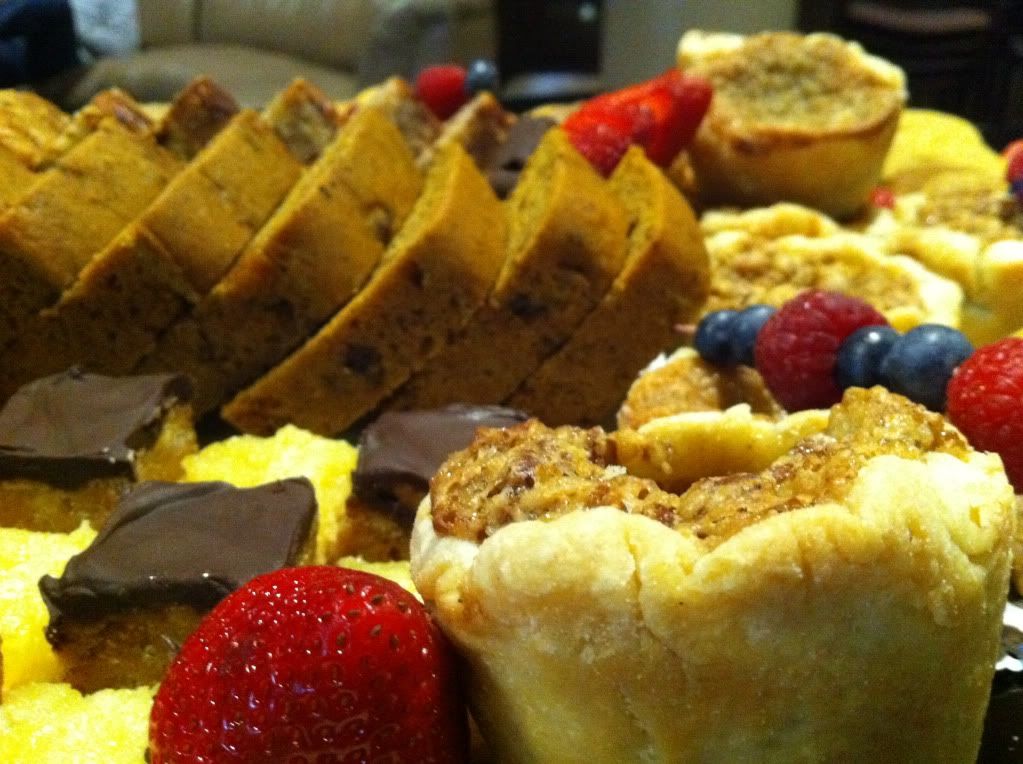 This walnut butter tart tasted amazing.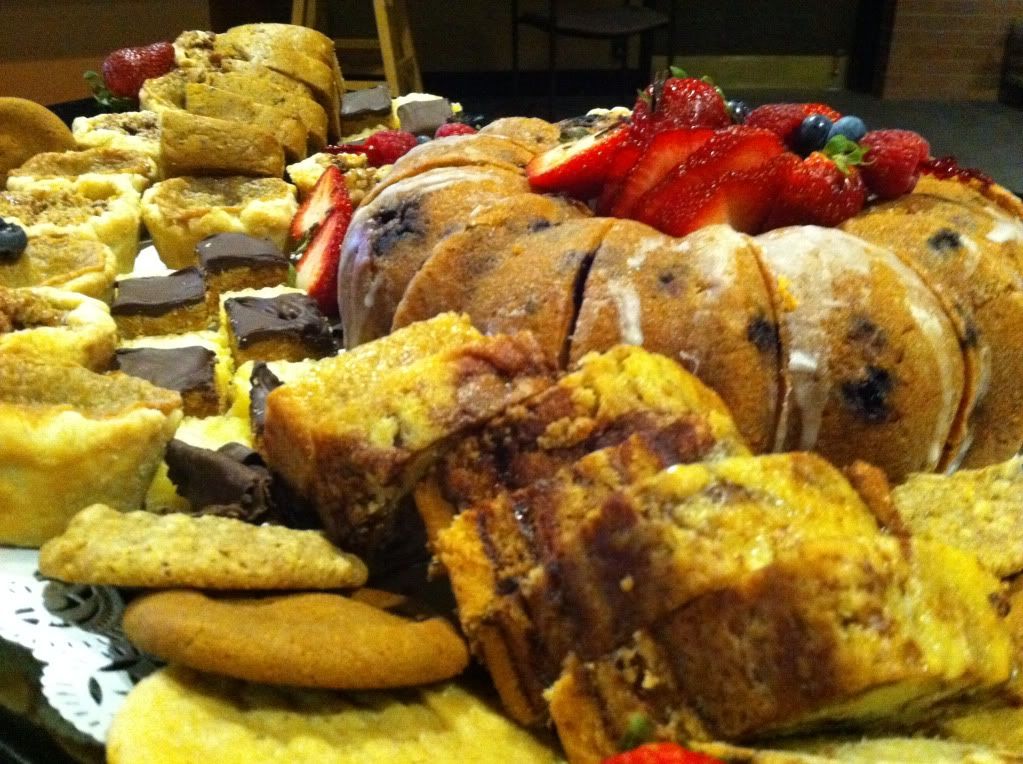 That round thing was a blueberry lemon cake. That loaf thing was a pumpkin loaf.
You can see that the rest were cookies and bars. There was a little bit of fruit too.
I can't remember who donated this but it was tasty.
Just thought you should know...