I wanted to make something using pecans and sour cream. Mainly because there was sour cream in the fridge and pecans in the cupboard.
The only problem was that I didn't have any butter or margarine or veggie oil. Slight problem when it comes to baking.
But I manage to crank out some muffins.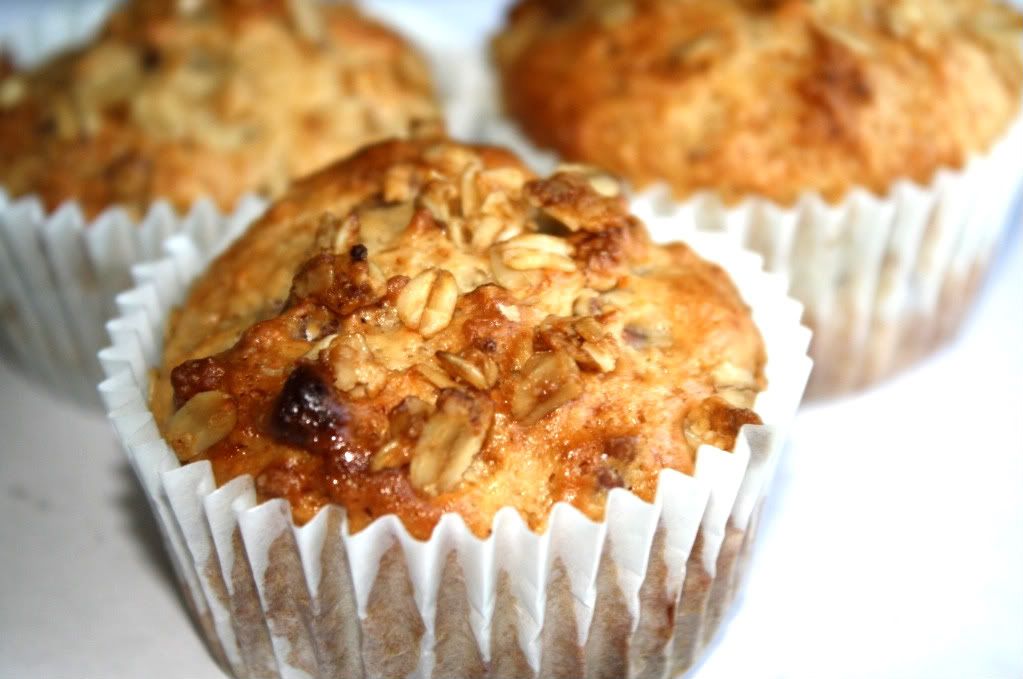 Peach Pecan Sour Cream Muffins