I wanted to make something using pecans and sour cream. Mainly because there was sour cream in the fridge and pecans in the cupboard.
The only problem was that I didn't have any butter or margarine or veggie oil. Slight problem when it comes to baking.
But I manage to crank out some muffins.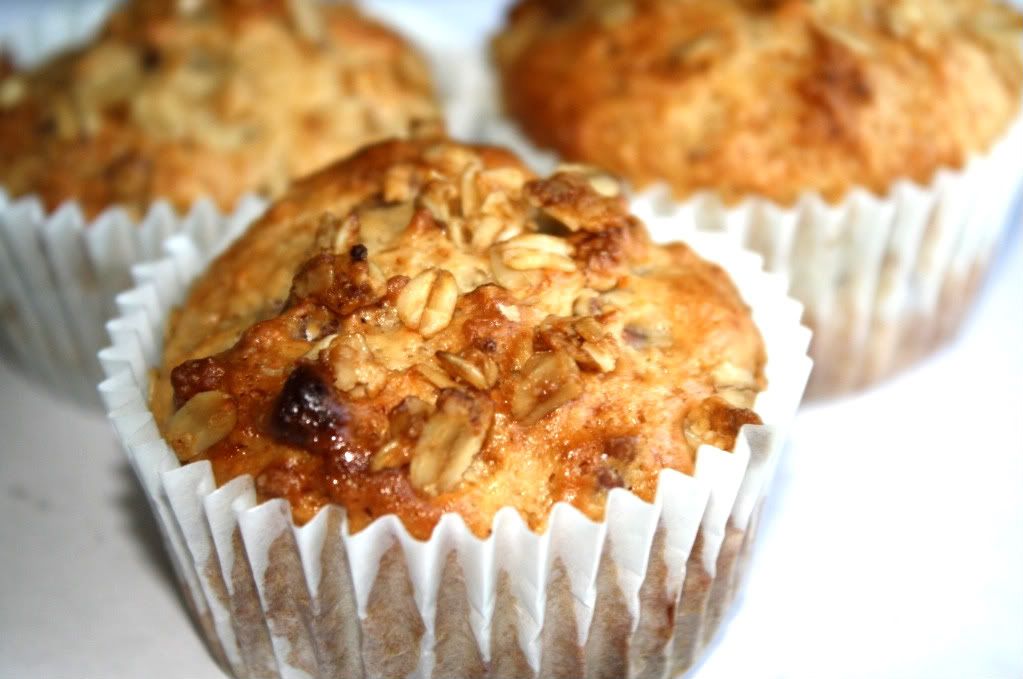 Peach Pecan Sour Cream Muffins
I topped some of the muffins with a granola oat mixture that I also found in the cupboard.
I liked the texture. A nice crunch.
I would have done it to all them but I wasn't sure if they would burn or taste over done since they were already toasted/ready to eat.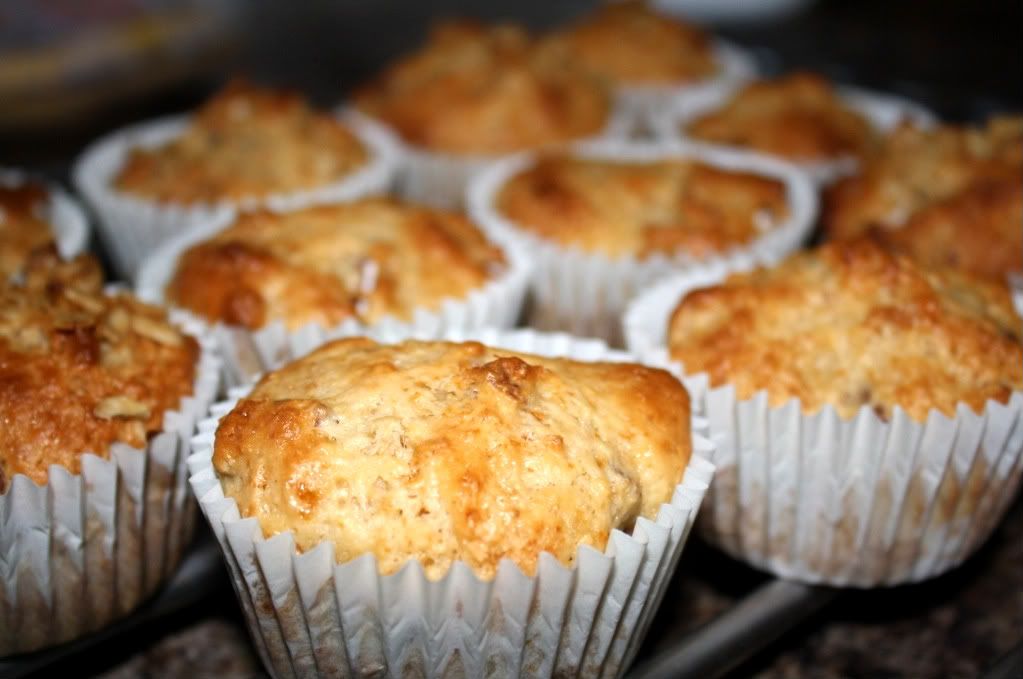 I made 12 muffins and had some batter left over.
I could have made 12 biggies but decided against it.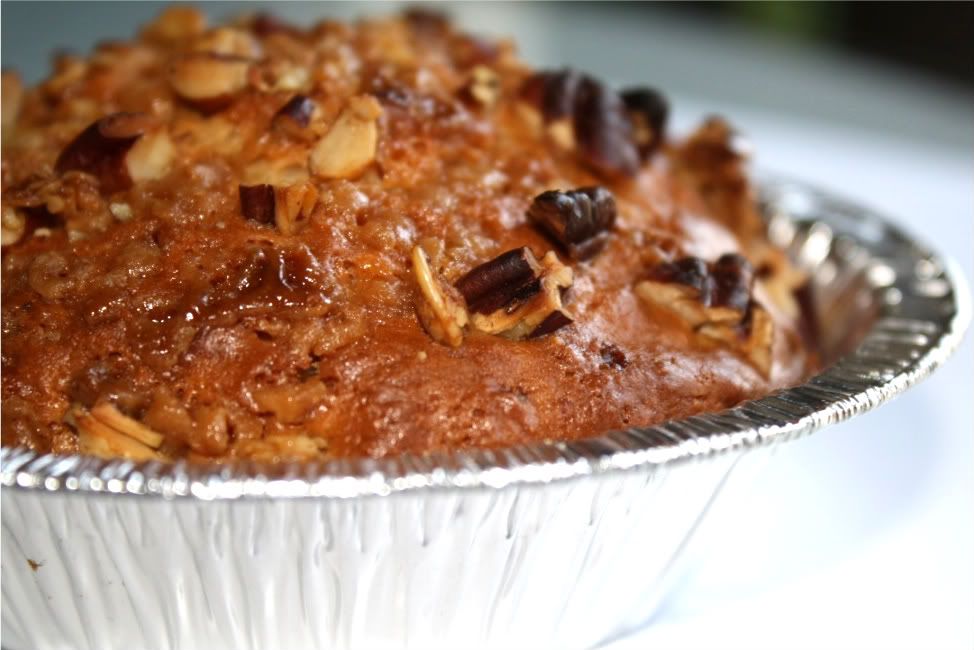 I made a mini cake with the left over muffin batter.
I topped this one with toffee bits and chopped pecans.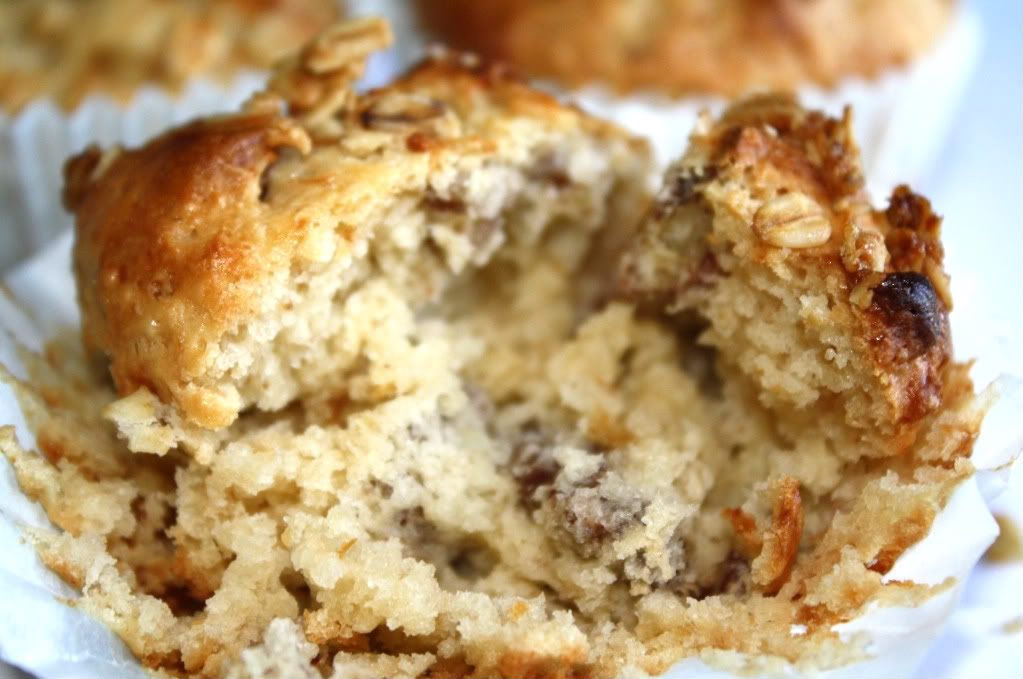 Yum.
Recipe for Peach Pecan Sour Cream Muffins:
1-3/4 cups sifted all-purpose flour
1/2 cup granulated sugar
1 teaspoon baking powder
1/2 teaspoon baking soda
1/2 teaspoon salt
1/2 cup sour cream (can use reduced fat)
1/2 cup peach, apricot or similar flavored preserves
1 large egg
1 teaspoon vanilla extract
1 cup chopped pecans, toasted
Position rack in center of oven and preheat to 400° F. Line 12 muffin cups with muffin papers.
Sift first five ingredients into a large bowl.
Whisk sour cream, preserves, egg and vanilla to blend in a medium bowl.
Add sour cream mixture and pecans to dry ingredients and stir just until combined; do not over mix.
Divide batter among muffin cups. Bake until tester inserted into center of muffins comes out clean, about 20 minutes. Cool at least 15 minutes before serving warm or room temperature.