I'm addicted to peanut butter. I like it. It tastes good. It's good for me.
I have tons of open pb jars. The regular Kraft stuff, the natural organic stuff... you name it, I've probably got it.
It makes sense that I like peanut butter cookies as well.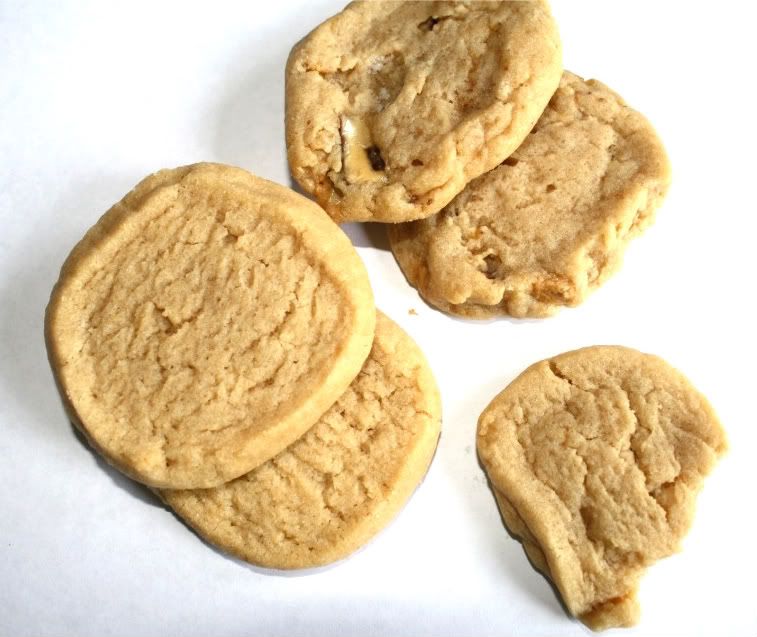 Some Peanut Butter Cookies were plain,
others had some Cadbury Crunch chocolate bar added.
Yeah, I can get real fancy like that.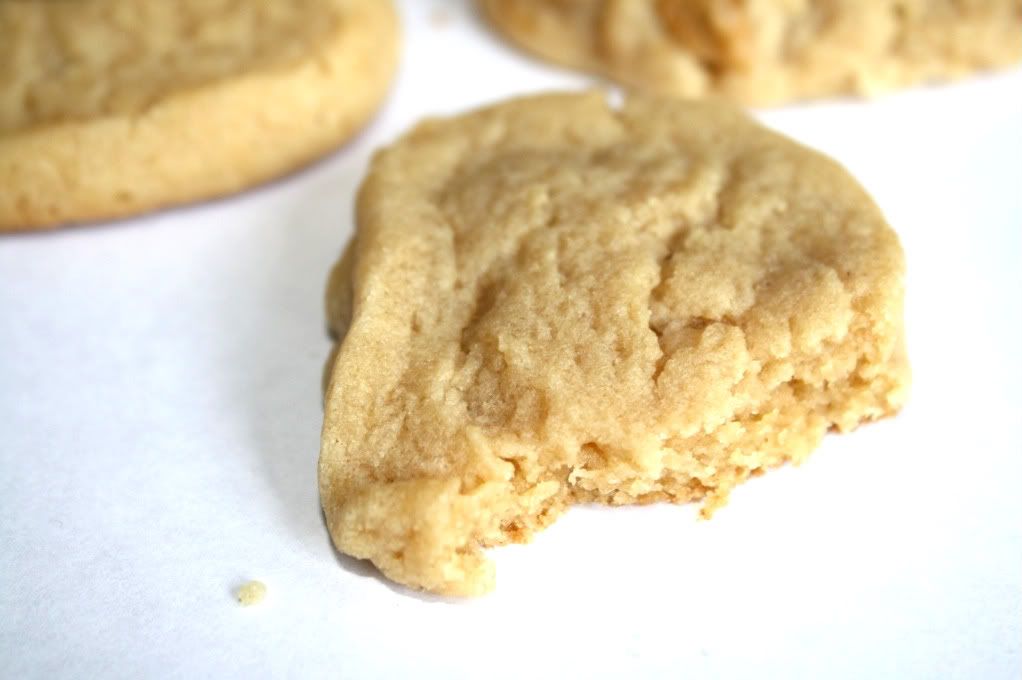 These cookies were soft.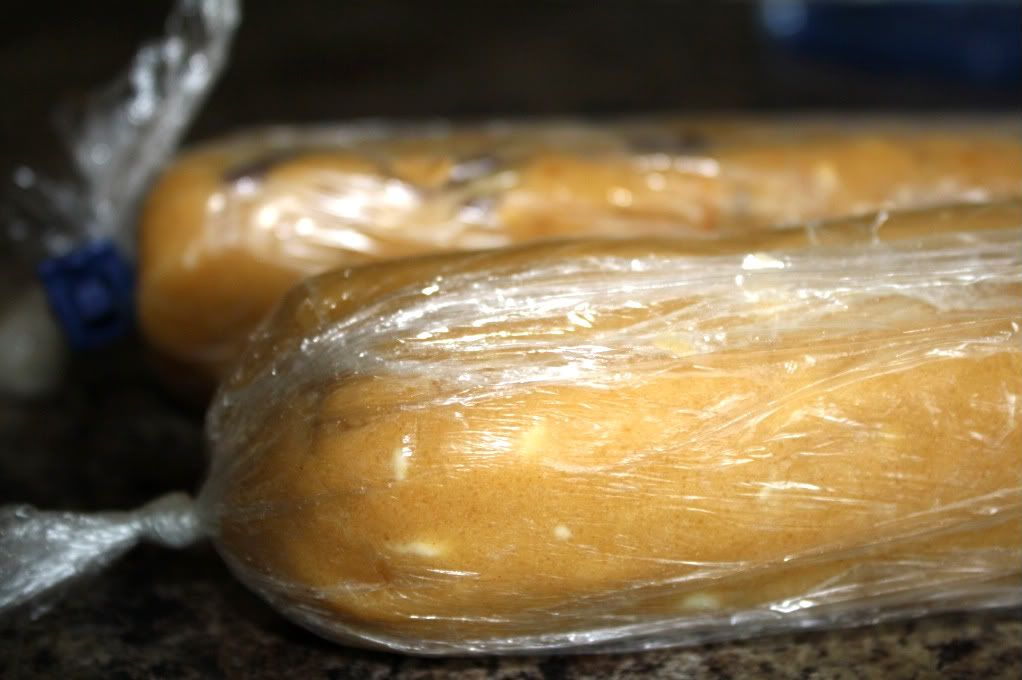 I put the dough in plastic wrap. Made 2 cookie logs.
Now I can have fresh cookies whenever I want.
Just cut and bake.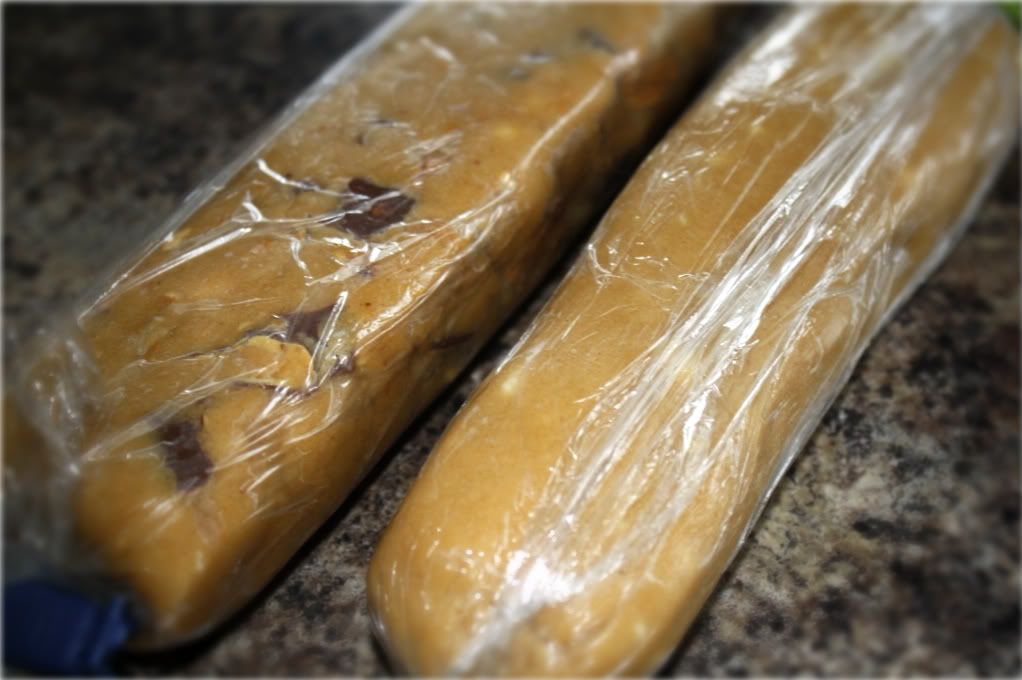 This recipe makes a ridiculous number if cookies. Perhaps 4 dozen?
Recipe for Peanut Butter Cookies
1 cup unsalted butter
1 cup + 1/4 cup crunchy peanut butter (or smooth pb)
1 cup white sugar
1 cup packed brown sugar
2 eggs
1 teaspoon of vanilla extract
2 3/4 cups all-purpose flour
1 teaspoon baking powder
1/2 teaspoon salt
1 1/2 teaspoons baking soda
(2 chopped up Cadbury Crunch chocolate bars)
Cream together butter, peanut butter and sugars. Beat in eggs.
In a separate bowl, sift together flour, baking powder, baking soda, and salt. Stir into batter. (Then mix in the chocolate bars if you want). Put batter in refrigerator for 1 hour.
Roll into 1 inch balls and put on baking sheets. Flatten each ball with a fork, making a criss-cross pattern (or slice from the cookie log).
Bake in a preheated 350 degrees F oven for about 9 minutes or until cookies begin to brown. Do not over-bake.