I found some butterscotch chips at the store. I thought they were cool so I bought them.
I also saw mini peanut butter cups too. I'll be going back for those.
I decided to make chocolate cookies with the butterscotch chips.
They turned out well. Very brownie-like and I like brownies.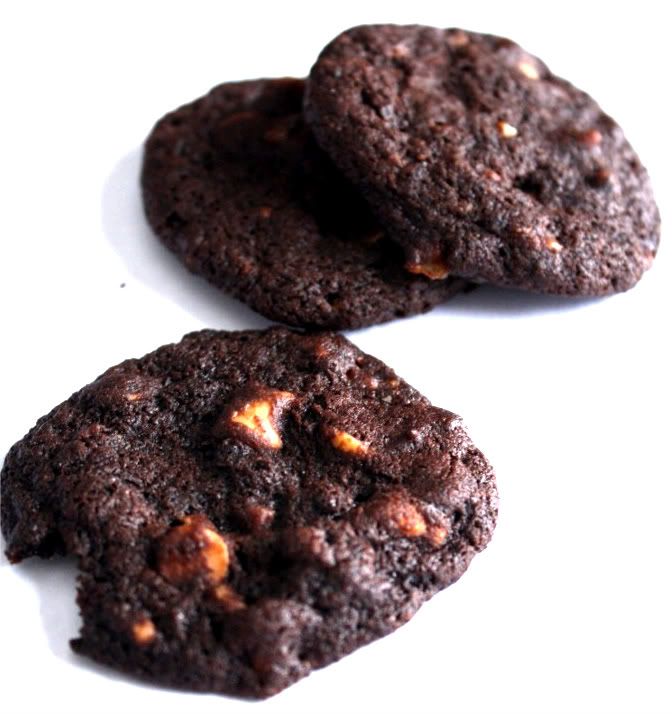 Very tasty stuff.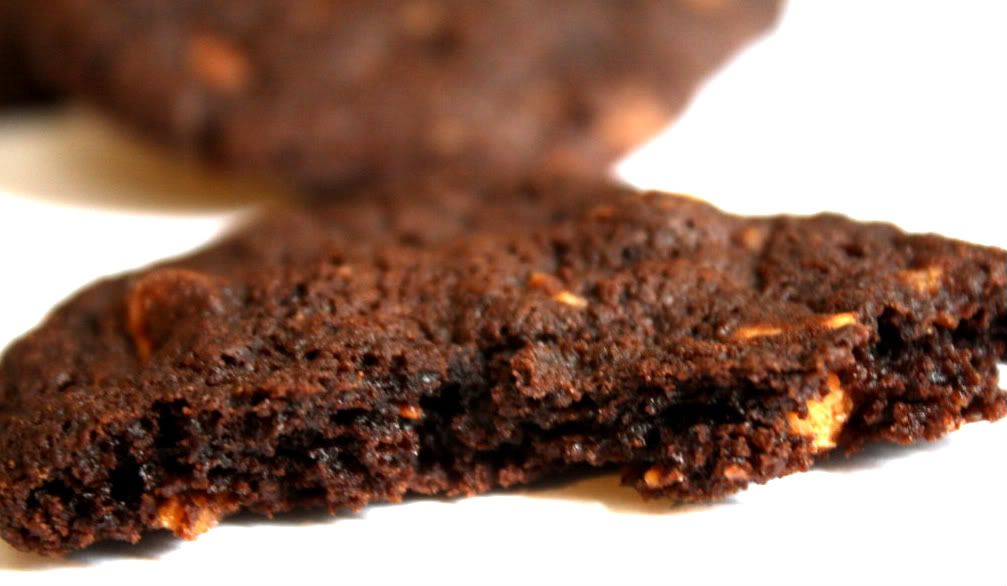 Chewy insides if you only bake for 8-9 minutes.

I baked them for 8 minutes and they were really soft.
Recipe for Butterscotch Chocolate Cookies
3/4 cup all-purpose flour
3/4 cup unsweetened cocoa powder
1/2 teaspoon baking soda
1/2 teaspoon kosher salt
1 1/2 sticks (3/4 cup) unsalted butter, softened
1 cup sugar
2 large eggs
1 teaspoon vanilla
1 cup butterscotch chips
Preheat oven to 375°F.
Beat together butter and sugar with an electric mixer until pale and fluffy, then beat in eggs and vanilla until combined.
Whisk together dry ingredients in a medium bowl.
Add flour mixture to butter mixture and mix just until combined. Stir in butterscotch chips. I prefer to reserve a few butterscotch chips to press into the tops of the dough once it is on the baking sheets.
Drop level tablespoons of dough about 2 inches apart onto parchment paper or baking mat lined baking sheets and bake about 10 minutes. Transfer cookies to a rack to cool.
Recipe from Cherry Tea Cakes