Purple
is a nice colour.
It's so nice that I only go to schools that have purple as a school colour.
I'm that serious about it.
Elementary school: burgundy, which is almost purple
High school: purple and gold
University: purple and white
Ha, I'm just kidding. It was coincidental, but it does mean that I have plenty of purple clothing to show my school spirit.
Anyways, here are some
purple
yam cupcakes.
Honestly, they are not that special and are made out of melted ice cream.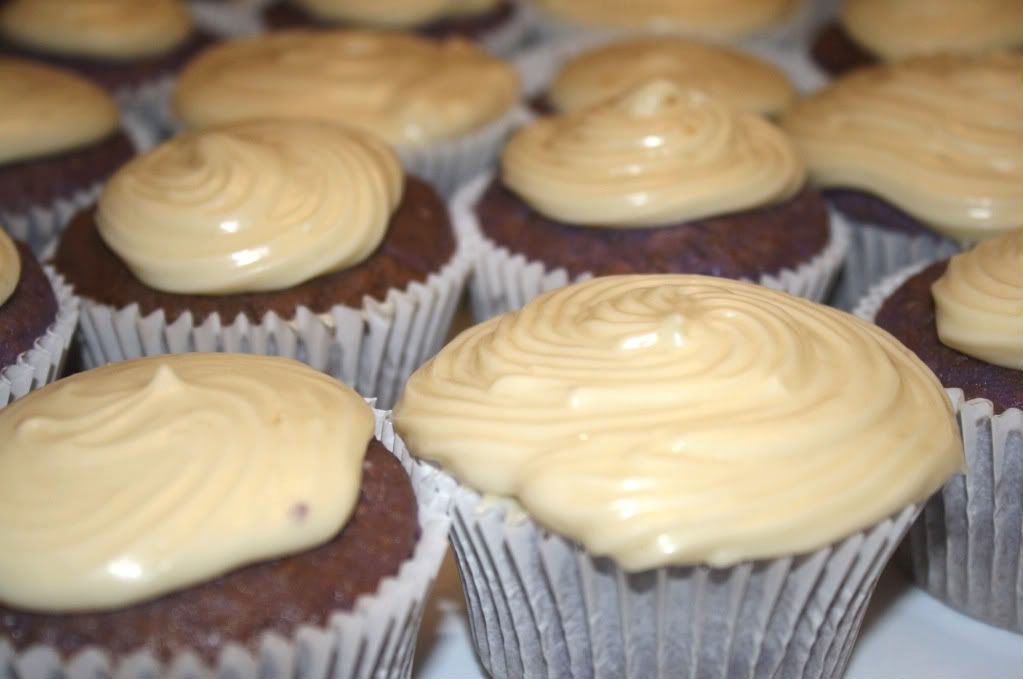 Purple Yam Cupcakes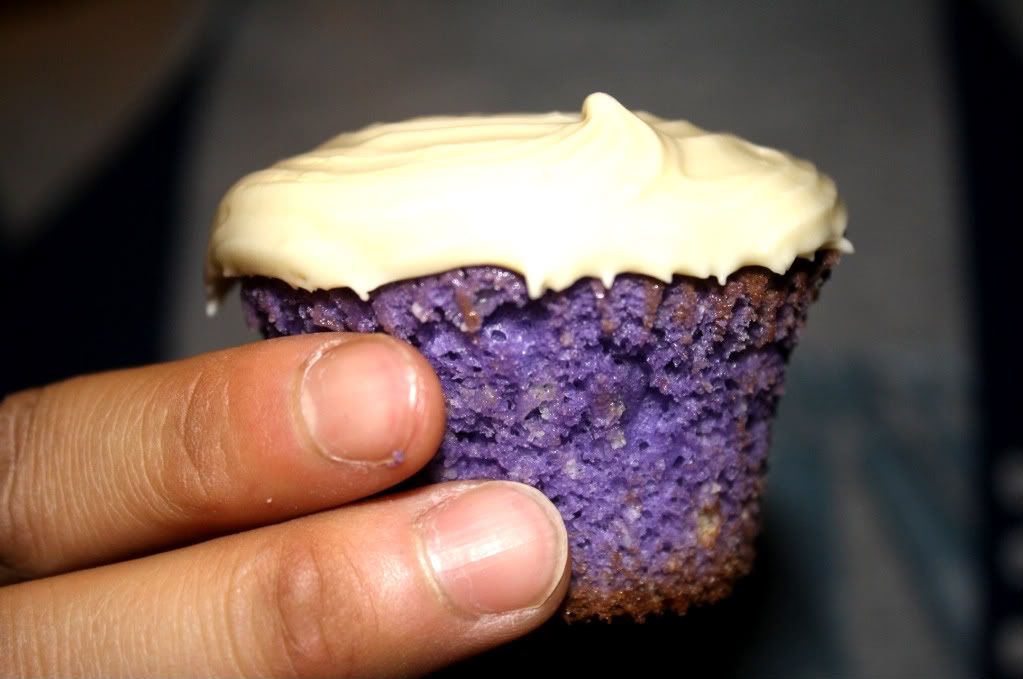 Vibrant? Yes.
Strange? A little.
Easy? Yes.
I used purple yam ice cream and white box cake. You can use any type of ice cream or box cake.
Don't over bake or it will be dry. Ew, no one likes dry cake.
Recipe for Melted Ice Cream Cake
Cake ingredients:
vegetable oil spray for misting the pan
flour for dusting the pan
1 package (18.25 ounces) plain white cake mix
2 cups melted ice cream, your choice of flavor
3 large eggs

Chocolate Marshmallow Frosting ingredients (I used cream cheese frosting instead):
2 cups confectioners' sugar
1/2 cup unsweetened cocoa powder
6 large marshmallows
4 tablespoons (1/2 stick) butter
1/3 cup plus 1 tablespoon milk
1 teaspoon pure vanilla extract