I just realized that I forgot to post this a long time ago. Ooops.
I modified a recipe to make some Piña Colada Egg Tarts.
I didn't actually modify a recipe. I think I just made it up. At least they looked like the
egg tarts that I made previously
.
The Piña Colada flavor was noticeable but the texture was runny. Maybe it was because I used fewer eggs (although I can't even remember how many I used so that's not very helpful) and Piña Colada liquid drink mix, instead of powdered sugar. I should have added corn starch or something.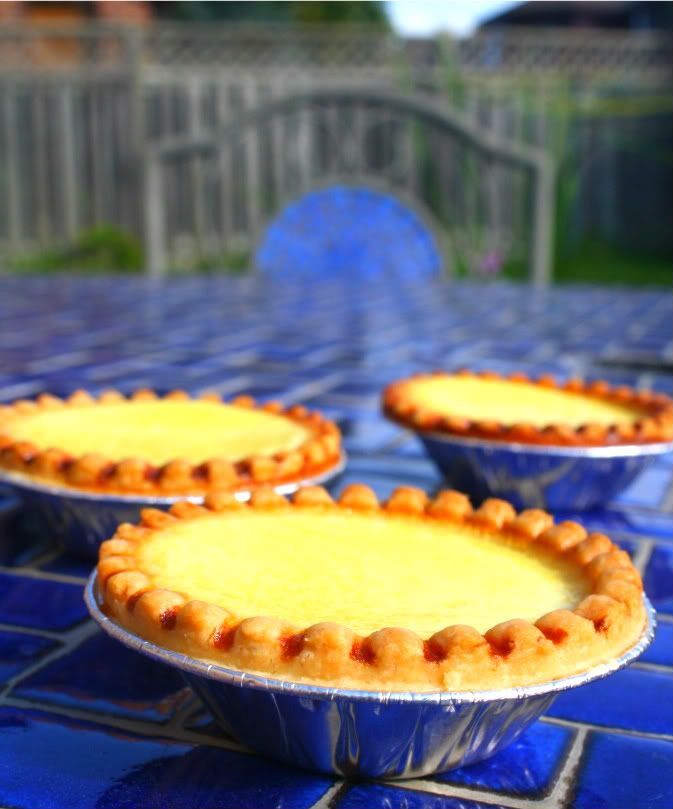 I guess I can't post the recipe because I don't remember the proportions. Besides the liquid drink mix and eggs, I think I added some milk too. Or was it cream? Maybe I did add some corn starch to thicken it up. I think this blog post should win an award like "Most uninformative" or something.