Ellen, one of my baking buds, and I made some cupcakes for
Guts on Ice
, a fundraiser for crohn's and colitis.
They were having a bake sale. It was for a good cause and who could say no to skating with hockey players?
We topped the cupcakes with stuff in attempt to make them look cute and irresistible.
I must say that we were successful in making a mess of Ellen's kitchen.
I took a few pictures with my phone. It's proof that I'm not making this up.
Chocolate cupcakes with a Jackson Pollock inspired caramel drizzle.
Total art.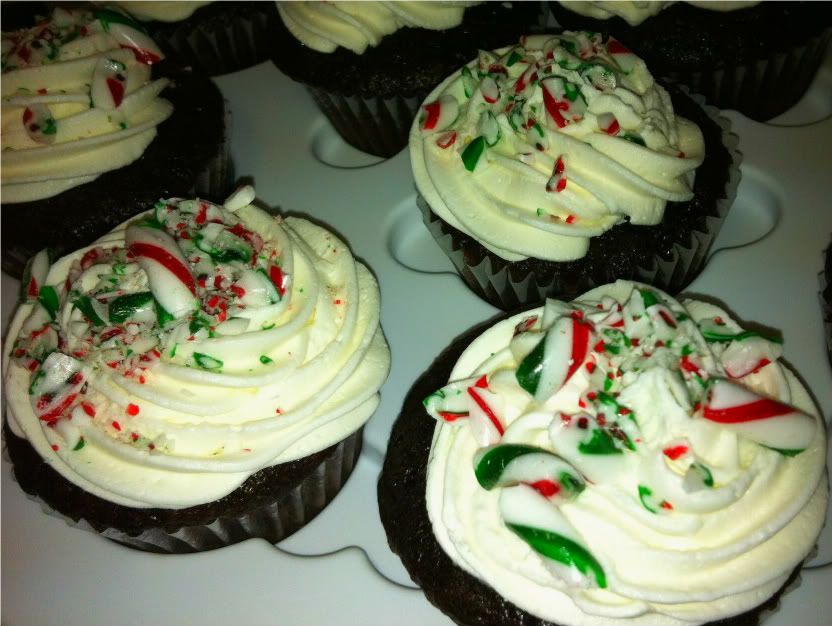 These ones were topped with crushed candy cane.
We have to get people in the festive mood with only 36 days til Christmas.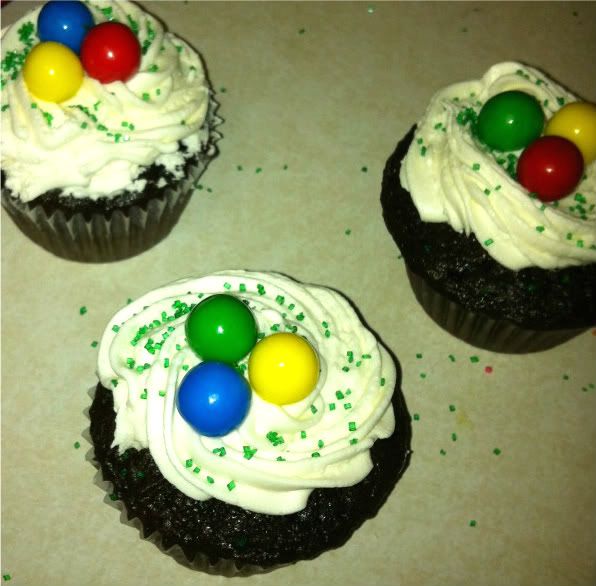 Gum balls. Plenty of balls. Red, yellow, green, blue too...


Another picture of the caramel ones. We also put caramel inside.
Caramel to the max? Yes, I think so.