I made some cupcakes again. Seems to be the story of my life lately.
Hey, I'm not complaining. I like doing it.
These ones were stuffed with Dulce de Leche.
What is that, you might ask? Well, it sort of tastes like caramel.
I used a Crockpot and made some from condensed milk, not evaporated milk.
Confusing, yes, I know. They both end in "milk" and come in small little cans.
I wouldn't know what would happen if I used evaporated milk... I suppose it wouldn't taste as good.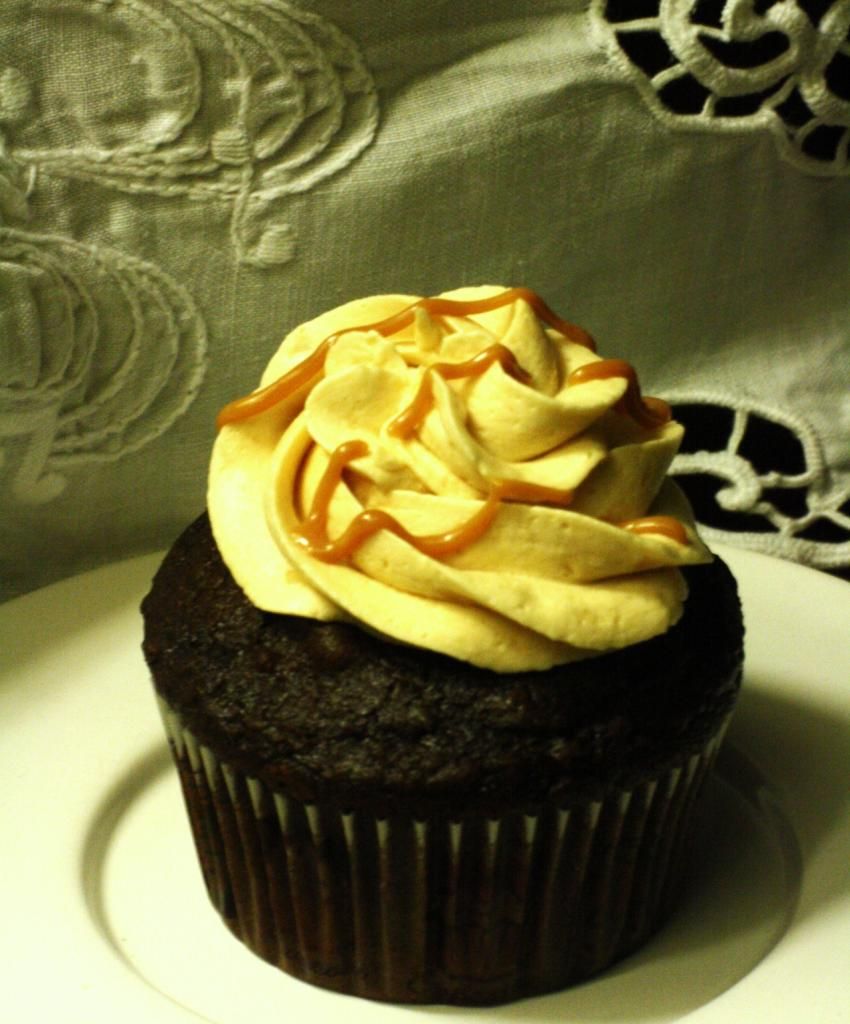 Dulce de Leche Stuffed Cupcakes