The other day, I went to buy bananas in Chinatown.
There was a giant sign warning me not to take apart the banana bundles so I didn't.
As a result of that experience, I usually buy the whole bundle, regardless of where I go grocery shopping.
I can only eat so many bananas until the inevitable  "bruising and browning" start.
Usually I default to frozen bananas or banana bread, but I wanted to do something different.
So I made meatballs.
Yes, BANANANANANANANANA MEATBALLSSSSSSSSSSSSSSSSS!!!!!!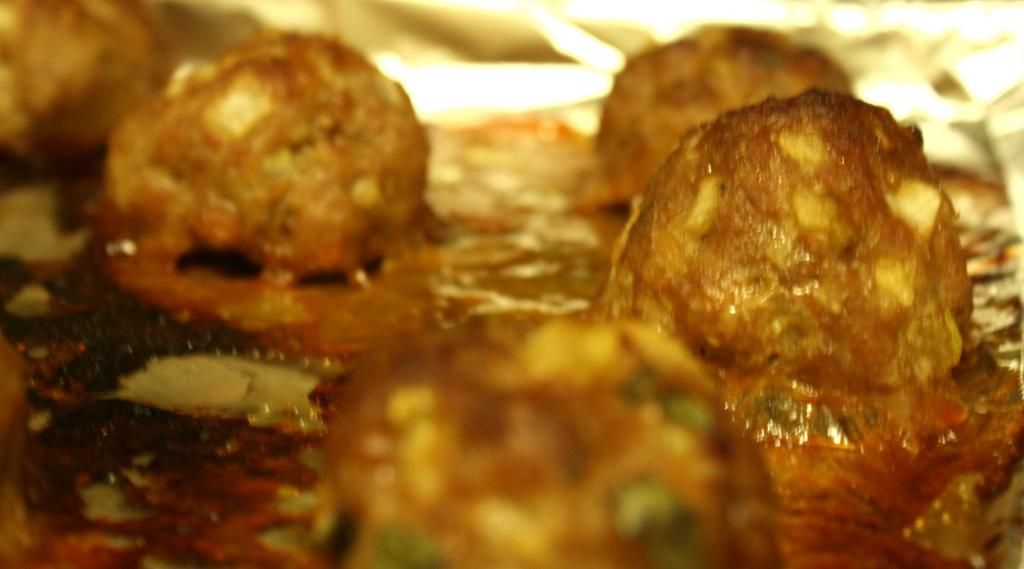 You are probably thinking that the idea of adding a banana into meatballs is really wild, but.. it's not.
To me, bananas have a tropical flavour... just like pineapples, and people add pineapples to tons of stuff:
smoothies, pizza, sweet and sour pork, and....... even meatballs!
It was a little risky, not because I made up the recipe, BUT because I had never made meatballs before and I was still getting use to the oven in my place.
The meatballs turned out well!
They were tasty and the banana flavour was subtle.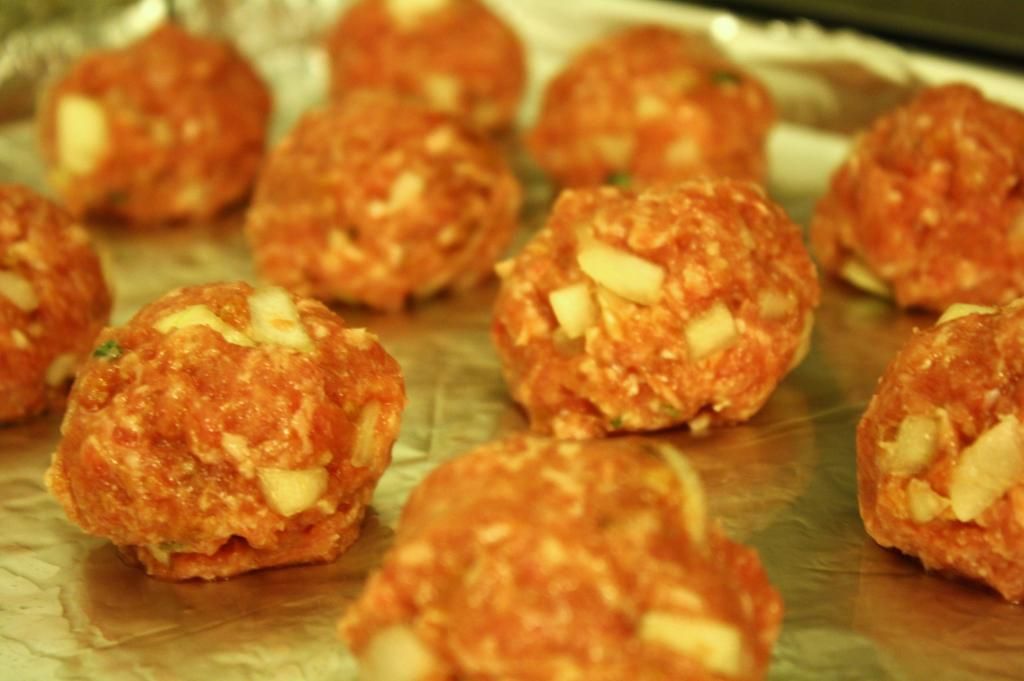 I had some extra meat, so I'll let you know what I did with it another time.