This was from a while ago and I just forgot to post it up.
My friend made an angel cake and had 11 egg yolks left over.
I had a feeling that he didn't have enough time to make something neat and didn't want to eat a giant high in cholesterol omelette, so he gave the yolks to me.
I didn't know what to do 11 yolks, but thank goodness for Google.
I found this
site
, which lists recipes by the number of yolks in the recipe.
One yolk, two yolk, three yolk..... four. Very Dr. Seuss.
Unfortunately, nine and eleven yolk recipes are are harder to find.
I just improvised and used a twelve yolk recipe.
Lower in cholesterol than the normal 12 yolk recipe. A very good selling point.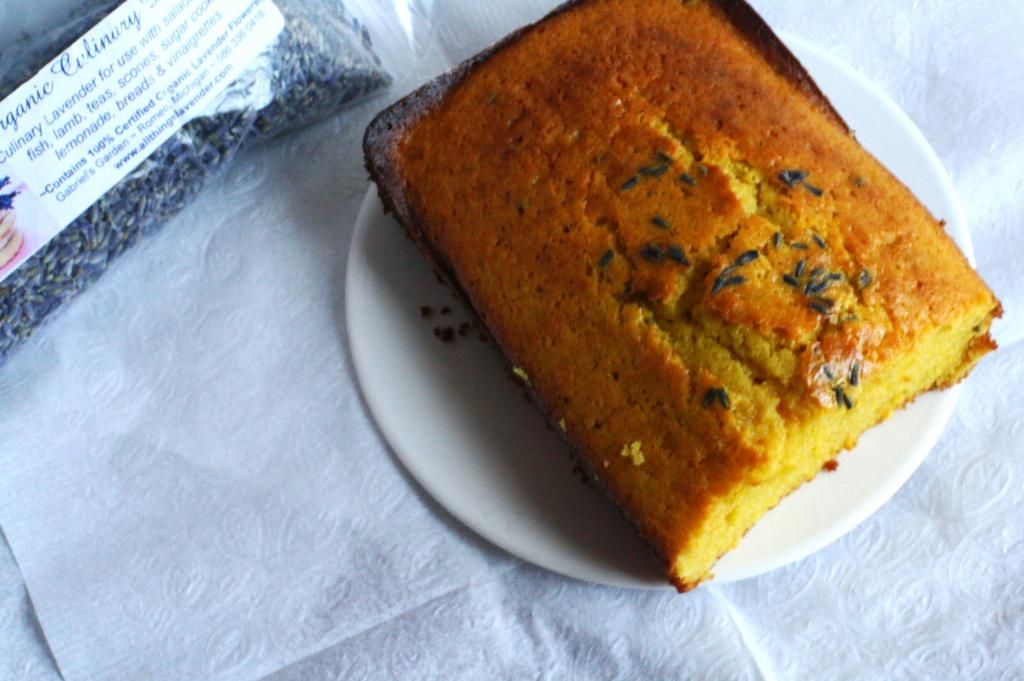 There were two recipes that used 12 yolks: a Gold Cake and a Daffodil Cake.
I used the Gold Cake Recipe, but modified it by adding lavender. Still a flowery cake.
Recipe for Gold Cake
Ingredients:
3/4 cup butter, softened <-- I used coconut oil
1 1/2 cups white sugar <-- I didn't have enough so I mixed it with brown sugar
1 cup egg yolks <-- I have no idea if 11 egg yolks is equal to 1 cup. Looked pretty close
1 teaspoon vanilla extract
1 3/4 cups all-purpose flour
2 teaspoons baking powder
1/2 teaspoon salt
3/4 cup milk
Lavender stuff.. dried lavender
Directions:
1. Preheat oven to 350 degrees F (175 degrees C). Grease and flour two 8 inch round pans. I used 2 loaf pans.
2. Whisk together flour, baking powder, and salt in a small bowl.
3. Cream butter and sugar together in a mixing bowl. Add egg yolks and vanilla; beat until fluffy.
4. I think they forgot to say when to add the vanilla extract so I did it right about here...
5. I warmed up the milk and steeped some lavender stuff.
6. Add milk to butter mixture in 2 parts alternately with flour mixture in 3 parts, beginning and ending with flour mixture. Spread in prepared pans. Tossed in some more lavender stuff.
7. Bake for about 25 to 30 minutes, or until an inserted wooden pick comes out clean. I added 3 minutes for small loaf and 5 minutes for larger loaf.
Original recipe for the Gold Cake
here
and the recipe for the Daffodil Cake
here
.